Police officer was involved in two U-turn highway collisions in just two years. Damages have been awarded to motorcyclist who sustained injuries.
---
A Boise County jury calculated the economic damages owed to Chellus Dawn Towell, who flew off the back of her husband's Harley-Davidson motorcycle, landing on her head when police officer David Lee made a U-turn on Idaho 21, at more than $4.8 million, according to court records.  Towell, now 47, will receive only a fraction of that, however, because current state law caps judgements against public agencies at $500,000.
Lee was cited for a traffic infraction for the September 14, 2014 accident, but was acquitted at the time.  The lawsuit alleged he "was negligent in his execution of the U-turn, stopping suddenly and not activating a turn signal or flashing his lights."
Lee was driving a sheriff's 2004 Ford Explorer south on the highway.  Douglas and Chellus Towell were returning home to Ontario, Oregon after spending the day in Idaho City and reported they were following Lee for miles on their motorcycle.  On a hill just past the Robie Creek turnoff, Lee, who was in the right lane, observed a speeding vehicle headed in the opposite direction and decided to go after it.
The Towells said the police officer "stopped suddenly and turned with no warning, forcing Douglas Towell to lay down his motorcycle on the highway rather than go off a steep embankment."  Chellus Towell wasn't wearing a helmet, and she was subsequently in a coma for months afterwards.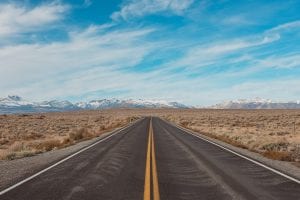 "It just happened so quick.  It was like no one had a chance to do anything," witness Anne Pelletier said.
Both of the Towells were airlifted to a Boise hospital.  Lab testing should Douglas had consumed both alcohol and marijuana.  His blood alcohol level was .09 and the motorist pleaded guilty to misdemeanor DUI and misdemeanor possession of a controlled substance.  He was ultimately sentenced to 360 days in jail.
Chellus sustained broken bones in her face and head, brain hemorrhages, finger and hand injuries, and right-side paralysis.  Since the crash, she has had to relearn basic daily functions such as how to eat, walk, bathe, and talk, and will need care the rest of her life.
Attorneys for Boise County's insurer, the Idaho Counties Risk Management Program (ICRMP), represented the county during the two-week trial in February of this year with Boise County Prosecutor Adam Strong taking a lead.  The insurance will cover all but the $1,000 deductible, Strong said.
"The final judgment in the case has not been entered, but the judge is bound by the jury verdict unless there are extraordinary circumstances," he added.
Lee was involved in a second U-turn collision in 2016.  The police officer was driving a sheriff's Ford Explorer near High Bridge when he attempted again to pursue a speeding vehicle headed in the opposite direction.  His SUV was struck by a 2010 Ford Escape driven by 69-year-old Joseph Kaiser.  Kaiser was airlifted to a local hospital; Lee was transported by ground ambulance.  Both men were discharged by the next day.
Lee was cited with a traffic infraction for allegedly "violating a state law that requires drivers to make U-turns safely and without interfering with other traffic."  Sheriff Jim Kaczmarek said the officer was placed on administrative leave after the second crash, and he later resigned.
Sources:
Boise County deputy was in 2 U-turn crashes in 2 years. Jury award in first: $4.8 million
Jury finds deputy, motorcycle rider responsible for 2014 crash on Idaho 21