Bakers beware. General Mills is recalling certain packages of Gold Medal Unbleached All-Purpose flour over concerns is might be contaminated with E. coli.
---
If you're a fan of baking or regularly use flour in your cooking, this recall is for you. Earlier this week, General Mills issued a recall for nearly 600,000 pounds of its Gold Medal Unbleached All-Purpose Flour over concerns it may be contaminated by E. coli.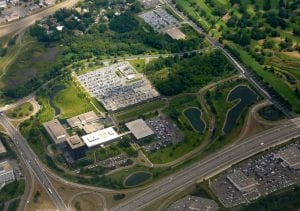 According to the recall notice, the affected flour has a 'Best-by' date of September 6, 2020, and the UPC is 000-16000-19610-0. When commenting on the decision to issue the recall, General Mills issued the following statement:
"The recall is being issued for the potential presence of E. coli O26 which was discovered during sampling of the five-pound bag product. This recall is being issued out of an abundance of care as General Mills has not received any direct consumer reports of confirmed illnesses related to this product."
At this time, no other Gold Medal Flour packages are affected. However, General Mills is urging consumers who may have the recalled product to check their pantries. If anyone has the recalled flour, they should throw it away and contact General Mills Consumer Relations at 1-800-230-8103 for information about a refund and the recall itself.
This isn't the first time flour has been recalled this year. In fact, there have been recalls for "Baker's Corner All Purpose Flour sold at Aldi, King Arthur Unbleached All-Purpose Flour and some bags of Pillsbury Best Bread Flour" due to concerns of E. coli contamination. According to the CDC, 21 people across nine states became sick in connection with those recalls.
E. coli is a serious infection that can cause an array of unpleasant symptoms, including stomach cramps, diarrhea, and vomiting. According to the CDC, in severe cases, "patients may get hemolytic uremic syndrome, a type of kidney failure."
Sources:
General Mills recalls 600,000 pounds of Gold Medal unbleached flour for E. coli risk