Injuries caused by fire can be severe and life-altering.
---
A semi-truck accident is bad enough, but what about a fiery semi-truck accident? Once you add fire into the equation, the situation instantly becomes far more dangerous. Injuries can be incredibly severe for victims caught in the blaze, and sometimes these injuries are life-changing. The truth is that semi-trucks are much more likely to ignite or even explode compared to passenger vehicles. This is due to their large gas tanks and their tendency to carry flammable or explosive cargo. But what can you do if you were injured in a Florida semi-truck accident?
Semi-Trucks Catch Fire All the Time in Miami
While an exploding semi-truck might seem like a freak accident, the truth is that this happens regularly in Florida. A few days before New Years Eve in 2022, a semi-truck rolled over and caught fire on I-275. The Florida Highway Patrol arrived only to find that the driver and a passenger had fled the scene of the crash. According to them, the crash was caused by a sedan that switched lanes without warning, causing a semi-truck to swerve, overturn, and ignite. A van carrying six people was also caught in the carnage – but it seems as though the only person to suffer serious injuries was the driver of the semi-truck. 
Fire-Related Injuries Can Be Severe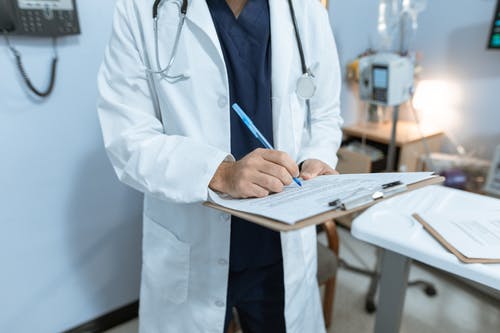 Injuries caused by fire can be severe and life-altering. The most obvious example is a burn, although there are many different degrees to consider:
First-Degree Burns: These are also known as "superficial burns," and they are the least serious. In fact, a mild sunburn can be classified as a first-degree burn. Nevertheless, long-term tissue damage can occur in rare circumstances. 
Second-Degree Burns: These burns affect both the epidermis and the dermis – the two outermost layers of the skin. Expect redness, blistering, swelling, and pain. 
Third-Degree Burns: These are much more serious, and they completely destroy both the epidermis and dermis layers. They may even extend into the subcutaneous tissue, which is the innermost layer of the skin. Expect blackened, charred skin. 
Fourth-Degree Burns: The most serious burns are fourth-degree, and they can penetrate into the muscle and bone. Nerve endings are completely destroyed, and there is no remaining sensation in the affected areas. 
Where Can I Find a Qualified, Experienced Truck Accident Attorney in Miami?
If you've been searching for a qualified, experienced Miami truck accident lawyer, there are many legal professionals waiting to assist you. Choose the best truck accident lawyer you can find, and you'll give yourself the best possible chance of a positive outcome. Approach this situation correctly, and you could receive a financial settlement that covers your medical expenses, missed wages, emotional distress, and any other damages you might have incurred. Book your consultation today and get the ball rolling with an effective action plan. 
Sources:
https://www.baynews9.com/fl/tampa/news/2022/12/29/flipped-semi-truck-catches-fire-after-multi-vehicle-crash-on-i-275
https://www.urmc.rochester.edu/encyclopedia/content.aspx?ContentTypeID=90&ContentID=P09575
If you have further questions about this article or legal concerns, call 800-672-3103.