Prematurely Terminating Use of Vivitrol May Increase Chance of Overdose
---
Vivitrol, according to the company's site, is a non-addictive, once-monthly treatment proven to prevent relapse in opioid-dependent patients.  However, while the Trump administration has supported the use of Vivitrol to deter opioid addiction, at the very same time, a warning is being issued suggesting the potential for an increased chance of overdose among those who stop taking it prematurely.
Vivitrol is an injection administered in a patient's buttocks.  It's intended to block the recipient from getting high for a month after the shot.  It has been recommended that the drug be taken for up to a year, so users can have enough time to eventually recover drug-free.  The shot is pricey and is not covered by all insurances.  The company's manufacturer, Alkermes, has been especially effective at promoting the medication in the criminal justice setting, a demographic that is likely to use it to kick addiction.
Vivitrol is being marketed as an alternative to the controversial methadone and buprenorphine (also known as Suboxone) alternatives, and these efforts have been so effective that the drug is being utilized as a more permanent solution by the court system, which typically viewed its predecessors as band-aids rather than permanent solutions.  Judges are now, in many instances, requiring defendants to receive Vivitrol shots if they want to avoid jail time, without making Suboxone and methadone an option for defendants who don't have an issue being behind bars.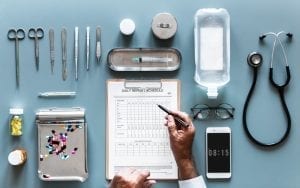 Vivitrol shots are also increasingly being given to opiate-addicted inmates prior to being released from the system in order to prevent relapse.  Use of the drug is expected to continue climbing with support from national leadership but there is less information available on Vivitrol than there is on methadone and buprenorphine, and it was only a year ago that Vivitrol was compared to buprenorphine in a study that showed it was just as effective if taken daily under the tongue.  The same study found the new drug was as effective as buprenorphine among those who received the injections and the two offered patients a chance to kick their addictions.  However, for those who studied the findings more closely, the fine print next also indicated that more than a quarter of studied Vivitrol users dropped out of the study before they even took their first shot. Addicts must go through full detoxification, including the pains of withdrawal, before beginning Vivitrol treatments.
A new study has now shown that while Vivitrol deters opioid abuse while people are on it, it reduces their tolerance for opioids, which means that those relapsing are at a particularly high risk of overdosing.  The 2017 study comparing Vivitrol and Suboxone found similar rates of overdose among those who had stopped taking the medications, but several previous studies of Vivitrol have done a poor job of tracking those who stopped taking the shot prematurely and whether they had a higher chance of overdosing.
The three researchers who co-authored the study submitted a public records request to the FDA and received reports of 263 adverse events associated with the initial findings.  Of those, some were duplicates, many were instances in which Alkermes had not been able to establish the cause of death, and ten were suicides.  A fair amount of deaths reported – 52 – fit the definition of opioid overdoses following Vivitrol use.
"To me, the real point of it all is that 50 to 60 percent of people at minimum stop using the treatment in the real world, and I don't think we have carefully enough attended to the risks for them," said co-author Daniel Wolfe, director of International Harm Reduction Development at the Open Society Foundations. "Vivitrol's appeal is in part because it stops opioids whether patients want it or not.  But there is a need to establish whether a patient continues to be alive or not."
Sources:
Trump opioid plan writes in favoritism to single company's addiction medication