Adopt the right policies so that you avoid any kind of intruder gaining access to your professional and confidential information.
---
Data breaches are an unethical way of transmission of confidential information from inside an organizational structure. To protect data from breaching you must adopt certain practices as the leaked-out information may risk the confidentiality of your firm.
For data protection and prevention from inside breaching, the following points must be considered:
Sensitivity of information
The sensitive information is first recognized depending upon the risks it may possess if the data falls into unauthorized hands. For a growing business, the handling of sensitive data is done by sharing it with a minimum number of individuals who may have displayed loyalty with the organization in the past. The task of identification of sensitive information is usually assigned to a manager who evaluates the data as per the policy requirements of an organization.
Devising Policies for Data Protection
After the identification of the sensitive data, the next step is to devise certain lawful policies so that your data is secured for a longer period. As an organization, you have to make certain policies for employees so they do know their limits and never get involved in any kind of data-stealing even by indirect means. And to keep an eye over this, your data needs to be regularly monitored. Under GDPR, different acts or policies have been made to avoid data from getting breached.
Employee Liability
If your organization is facing insider threats, it is probably because the employees are not facing repercussions for their actions. Your employees must be aware of the circumstances about the disclosure of any kind of confidential data. Plus, they should realize the importance of securing data, as well as privacy issues. Proper training sessions can be conducted for employees so they know the importance of this subject. This technique will be effective in order to prevent data from accidental breaching.
Authorized and Controlled Accessibility
Confidential information may be secured only if you have complete access to all the sensitive data. Strong passwords should be created and logins must be reviewed so that if any kind of unauthorized activity happens, it is in your knowledge. Maintain your privacy and lower the risk of employee-based information theft by minimizing unauthorized access for your safety.
Two-Factor Authentication
For the sake of data protection additional layering of security is done to seek protection from professional hackers. This type of authentication is also called two-factor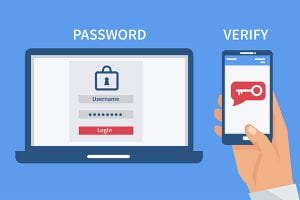 authentication. It is an effective strategy devised for enhancing security.
Use of Professional Security Software
There are certain software or tools in the market that are in practice to provide high-level security so that organizations may work peacefully without any kind of fear of their data getting breached. There are multiple cost-effective and resilient solutions available that can be employed for reducing cyber risks.
Restrict Downloading:
You must be very cautious while downloading data or any kind of software from untrusted sources. This may also become a reason for your data getting compromised. Ensure you restrict automatic downloading to prevent yourself from downloading any kind of malware or infected files. Plus, these kinds of emails, links or any software updates must be acknowledged as junk so that others may protect themselves from being harmed. Proper encryption of data should be done to limit the attack of hackers.
Ensure Data Backup
There should be a proper mechanism or channel for data backup. One of the best ways to do it is via a cloud backup which can be accessed from anywhere at any time. Data must be encrypted from every single system used in the organization.
Invest wisely while purchasing a data backup system by carefully going through your requirements as not all models can be applied to your specific business needs. Do a market survey and then shortlist the system that fulfills your criteria.
Strong Recovery Scheme
If an intruder has gained access to your data, seek the help of cybersecurity mitigators as early as possible. Lower the loss by regaining control of the system. Once you know the attackers, don't immediately display aggressive behavior, rather secure the endpoints. After successful recovery of all data, resume work activities while staying active and keeping an eye open for any kind of abnormal activity.
System recovery strategies are crucial for such situations. A full-scale risk analysis should be conducted after each quarter and the recovery plans should be updated regularly.
Utilization of PDF for Data Piracy
Using doc files can be dangerous as the third party may have access to all your information and anyone can modify your data. For data protection, pdf files may be created, so that data is maintained as this format has the ability to maintain the digital footprint of every change being made. There is a myriad of pdf to doc converters available in the market that can be utilized.
Conclusion
Adopt the right policies so that you avoid any kind of intruder gaining access to your professional and confidential information. Secure your business through the use of different software that may help in data encryption and protection. Devise a strong strategy to respond to a breach even in future so that you do not panic in the end.