The suit was settled for $600,000 on Tuesday, ending about five years of litigation between attorney Robert Gordon and the Law Department.
---
A black attorney sued the New York City Law Department for racial discrimination has settled his suit for $600,000.
The New York Daily News reports that the agreement was reached Tuesday, ending nearly five years of litigation. The suit was first filed by Robert Gordon in 2014. Gordon continued working at the Law Department for another two years, representing himself in the lawsuit's initial stages.
Gordon, says the Daily News, claims to have been held to a different standard than his white colleagues. He began experiencing discrimination in 2005, after complaining about the "slipshod" Manhattan trial unit in the city's Law Department.
After his complaint was received, Gordon says he became the victim of a "smear campaign" organized by white supervisors, with the lawsuit naming tort division chief Fay Leoussis as its instigator.
Along with harassing Gordon, Law Department officials, including Leoussis, purportedly sabotaged his performance reviews and held back his career.
In 2006, Gordon filed a written complaint alleging racial discrimination. His complaint cited federal Equal Employment Opportunity statutes.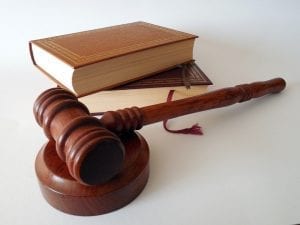 Upon submitting the Equal Employment complaint, Gordon says the harassment subsided. He received above-average to high evaluation scores for the next four years but was repeatedly passed over for promotion. Gordon claims that, in spite of his experience, two less-qualified white attorneys were given senior counsel positions he himself had applied for.
However, Gordon's allegations go beyond himself: his lawsuit states that racial harassment is rampant in the New York City Law Department, affecting each and every minority in the 1,000-attorney strong workforce.
"The effect of this policy is to allow managers to include criteria outside the merits of an attorney's performance, which results in the overwhelmingly Caucasian managers using the unidentified non-merit factors to unconsciously increase the score of non-African American attorneys," the suit says.
"The effect of these policies also leads to cronyism in which favored employees and friends receive higher evaluation scores and recommendation for promotion into Senior Counsel positions, which has a disparate impact on African-American attorneys because the reviewing managers are overwhelmingly Caucasian and provide higher scores to their friends who tend to be non-minorities," the suit states.
The New York Daily News reprinted a terse excerpt from a Law Department statement on the settlement.
"The Law Department has long been one of the most diverse law offices in the nation," a department spokesperson said. "We're committed to merit and fairness as the basis of all our personal decisions. Settlement of this case was in the best interest of all parties."
Sources
Black attorney in NYC's Law Department gets $600,000 discrimination settlement