Ohio priest Michael Zacharias was convicted of five counts of sex trafficking.
---
Michael J. Zacharias, 56, of Northern Ohio was convicted of five counts of sex trafficking by a federal jury. Zacharias was a Catholic priest and teacher and was arrested in 2020. The evidence presented showed that Zacharias paid his three victims for sex and used fear of serious harm to guarantee their compliance in both their childhood and in adulthood.
The evidence points out that Zacharias first encountered the victims as young boys at the St. Catherine's Catholic Parish school where he worked as a Seminarian. He used his position as a preacher, teacher, and spiritual counselor to get close to, and gain the trust of, the boys and their families. Zacharias then gradually sexualized their conversations and his conduct to ease them into sexual interactions. He also provided the victims with money for their opiate addiction, which developed first from pain medication, and later to heroin.
Zacharias didn't propose commercial sex to the victims until he was sure they were entirely dependent on drugs with impaired physical and mental health and incapable of maintaining their daily lives, school or employment.
Through the victim's testimony, the jury learned that the victims submitted to Zacharias' commercial sex solicitation because they were afraid of losing a mentor, father figure, friend, and their connection to the church and God. They were also afraid of suffering from opioid withdrawal symptoms, which could only be alleviated with the money provided by Zacharias to buy drugs. One of the victims pointed out that he was afraid that Zacharias would sexually abuse his brothers who were minors. and others, if he didn't comply with Zacharias' solicitations. The picture presented by the victims is one in which an adult uses his authority as a priest and mentor to take advantage of minors and other adults through coercion in exchange for sex solicitation.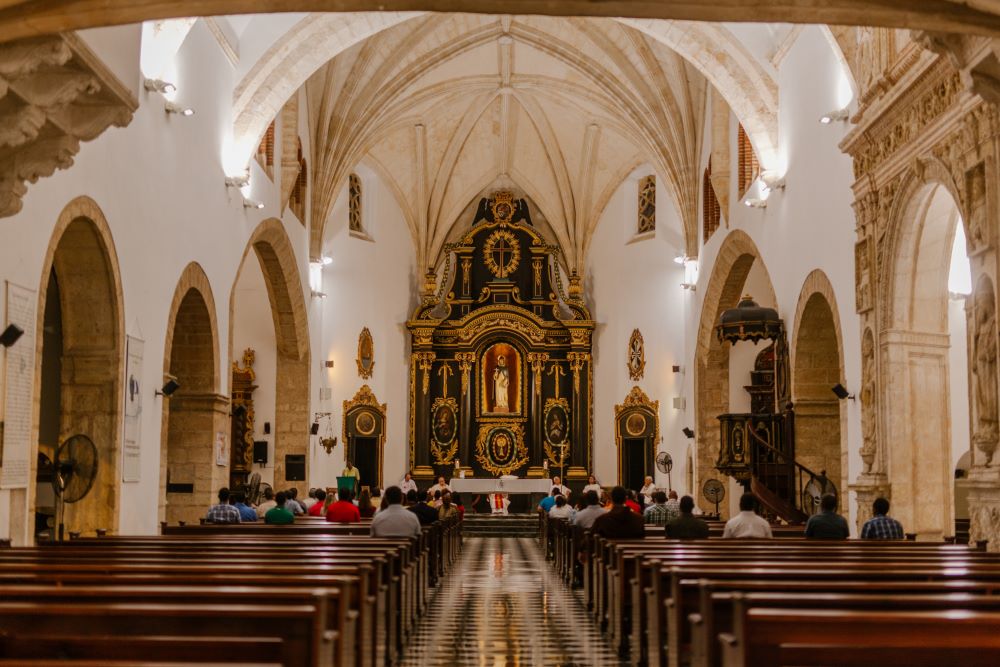 The sentencing of Zacharias is yet another in a long list of charges and trials involving priests around the world engaging in abuse and sex trafficking, which sounds another alarm for the government and churches nationwide to take preemptive action to prevent such acts.
Assistant Attorney General Kristen Clarke said, "The defendant betrayed the victims in the most inhumane way. He robbed them of their childhood, their dignity, and their faith." 
Clarke also asserted that the Justice Department would hold offenders like Zacharias accountable and seek justice for their victims.
Bishop Daniel Thomas of the Diocese of Toledo said that the diocese was in full cooperation through the investigation and trial and that following the conclusion of the federal case against Zacharias, the diocese would start its own trial according to the Canon law, which is the church law. He also reported that the issue will be presented to the Holy See, which will then determine Zacharias' status as a priest.
The sentencing is yet to be scheduled but Zacharias faces a 15-year minimum mandatory sentence  and a lifetime maximum sentence. For this crime, reparations are mandatory.
The case was investigated by the Lima and Toledo Resident Agencies of the FBI Cleveland Office and prosecuted by Tracey Tangeman, the Assistant U.S. Attorney for the Northern District of Ohio, and Lindsey Roberson, a Trial Attorney of the Civil Rights Division's Human Trafficking Prosecution Unit. The case was announced by First Assistant U.S. Attorney Baeppler and Assistant Attorney General Clarke.
Sources:
Jury Convicts Priest of Sex Trafficking Three Victims in Northern Ohio
Findlay area priest indicted on charges of sex trafficking and coercion