Many private institutions are banning certain hairstyles.
---
More than a dozen private Catholic schools in the state of New York are still banning certain study hairstyles, and this is raising discrimination concerns.  Mom, Lavona Batts, for example, is suing Immaculate Conception Academy in Queens for refusing to allow her 9-year-old son to wear braids.  She filed the lawsuit in November and the boy has since transferred to a new school.  This is happening despite the fact that the state recently signed a bill into law combating such discrimination.
At the time of the signing, New York Governor Andrew Cuomo said, "For much of our nation's history, people of color – particularly women – have been marginalized and discriminated against simply because of their hairstyle or texture.  By signing this bill into law, we are taking an important step toward correcting that history and ensuring people of color are protected from all forms of discrimination."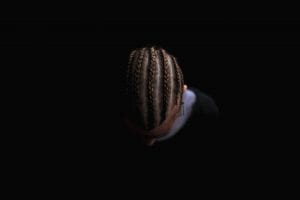 Cuomo and Mayor Bill de Blasio have criticized the school's hair policy banning braids, but they may not be able to legally do much about it.  School administrators may be able to argue in court that anti-discrimination laws do not apply to "private, religious or denominational educational institutions" or any "religious corporation incorporated under the education law."
However, Oliver Koppell, the attorney representing Batts, disagrees with this logic.  He said, "The bans on hairstyle are illegal under state and city law.  There is no doubt in my mind."
Koppell is awaiting a response from the school and diocese.  A spokesperson for the Brooklyn Diocese, which represents Queens, said the school's superintendent has "requested that all of our academies and schools closely examine their hair policy."
"Families attending any Catholic school agree to adhere to the terms of the school's handbook, which will include guidelines on hair, wardrobe and personal conduct," said T.J. McCormack, a spokesperson for the archdiocese, which supervises Catholic schools in Manhattan, the Bronx and Staten Island.
The hairstyle issue isn't one that is exclusive to New York, either.  Professional photographer and father of a 7-year-old, Jermaine Horton, recently drove with his daughter more four hours from Chicago to Michigan to photograph Marian Scott, 8, who school officials told wouldn't get a third-grade photo this year because of her red hair extensions.
Administrative staff at Paragon Charter Academy in Jackson County denied Marian's photo shoot.  Principal Ben Kriesch said the girl's hair extensions "violate school policy" and the handbook calls for "hair color of natural tones."
Marian now goes to a public school.  Scott said he believes the decision to not allow Marian to have her picture taken may have been racially motivated. "There were two kids this year who took pictures with Mohawks, and one had green in his hair.  My daughter's one of the darkest in the school, and even some children that were light-skinned black like myself, they had different colors in their hair, and the school allowed that."
Certain hairstyles have traditionally been targeted by private institutions as "extreme."  These generally include braids, hair extensions, cornrows, and bright colors.  Yet, it can be argued that these are the cultural norm for some.
"It makes me very uneasy that the [New York] Archdiocese is not going to step in and encourage all of their schools to be compliant with state law," Assemblywoman Tremaine Wright (D–Brooklyn) argued.
Sources:
Catholic schools are still cracking down on braids and cornrows despite anti-discrimination laws
An 8-year-old girl wasn't allowed to take her school picture because of her red hair extensions