Chemeketa Community College and a pro-life student group recently agreed to settle a free speech lawsuit.
---
Chemeketa Community College in Oregon recently agreed to pay $25,000 to settle a federal lawsuit with a pro-life student group. The student group sued the school over allegations the college was "confining free speech to a small area of campus." As part of the settlement, the college will also end its free speech policy the student group took issue with.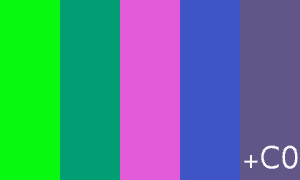 The student group was the Chemeketa Students for Life. The pro-life group was represented by the legal group, Alliance Defending Freedom. The suit itself was filed back in November and argued the college "limited outdoor free speech in two small areas of campus." Alliance Defending Freedom (ADF) stated the "tax-payer funded school's policies restricted the free speech rights of students to just 1.5% of the school's 100-acre campus." Additionally, in order to use the tiny free speech space, students were "required to give the institution two weeks' notice before speaking in the allotted areas." Upon learning what the free speech activity would be about, the school could then halt the planned activity, according to the suit. As a result, the policy "prevented students from engaging in informal conversations about their pro-life beliefs as the opportunities arise in the outdoor areas of the College's campus," the suit further alleged.
When commenting on the matter, ADF Legal Counsel, Michael Ross, said:
"The only permit students need to speak on campus is the First Amendment…Chemeketa Community College's previous policy placed a restriction on these fundamental freedoms by confining students to so-called 'speech zones' and requiring reservations weeks in advance. Thankfully, Chemeketa has agreed to revise these unconstitutional policies and help ensure that all students can engage in free expression on campus."
As part of the recent settlement, the school has 14 days to revise its free speech guidelines. Additionally, students will now be guaranteed the right "to two days for indoor activism in each term with additional dates being subject to availability."
It's important to note that this isn't the first time the school's free speech policies have been questioned. In fact, back in 2012, the school "revised its policies after ADF pressured the school in response to pro-life students being prevented from handing out pamphlets outside of a six-foot table used as a 'free speech zone.'"
This latest lawsuit with Chemeketa Community College isn't an isolated incident. In recent years, colleges across the country have been at the center of First Amendment legal battles. In fact, a recent study from the Foundation for Individual Rights in Education discovered that "88% of college campuses restrict free speech in some way." When discussing the matter, Students for Life of America President Kristan Hawkins said:
"Across the nation, we are seeing incredible opposition to the pro-life speech of our student leaders and volunteers as they speak for the defenseless and educate their fellow students on abortion…But the law and the Constitution are clear on the matter: Public schools cannot silence pro-life groups or force them to self-censor. We are thankful that Chemeketa Community College clarified that Students for Life — and all students — can participate in the open exchange of ideas and ensure that the entire college community is a 'free speech zone' for pro-life students and their peers."
Sources:
Oregon college agrees to revise free speech policies, pay $25K after pro-life group sues
Pro-life student group's lawsuit prompts end to unconstitutional speech zone policies at Oregon college