The crippling opioid abuse crisis is decreasing employee productivity. One company is stepping in with resources to keep people at work.
---
According to the Centers for Disease Control and Prevention (CDC), more than 130 people in the U.S. die of an opioid overdose every day, and many of these individuals were first prescribed prescription pain relievers from physicians that are highly addictive.  They paid for these with an employer provided insurance plan.  And, a 2015 study also revealed the prescription opioid abuse crisis caused nearly one million people to be absent from work.  First Choice Health (FCH), a provider-owned healthcare system, is taking action to address this epidemic.
FCH recently took data collected by the Bree Collaborative, and compared it with pharmacy claims data to determine whether employees are addicted or at risk of becoming addicted to prescription opioids.  In 2016, the Bree Collaborative "convened a workgroup that developed opioid prescribing metrics to help implement opioid guidelines and standardize comparisons between populations," according to FCH.  Using these results and its own follow-up research, FCH can step in and offer confidential assessments, assistance, and educational resources for employees designed to ensure they stay at work.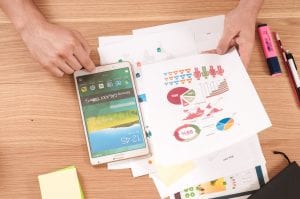 FCH determined a high-risk group as "anyone who has been prescribed opioids together with sedatives for more than 60 days within a three-month period."  This allowed for healthcare case managers to reach out to at high individuals to discuss opioid use and available treatment options, including alternative pain management or addictions counseling as needed.  Since FCH's program is confidential, the employees identified as needing these interventions do not need to worry about losing their jobs.
"We were cognizant of the devastating opioid epidemic that's been striking the country, and it's a situation that required all hands on deck," said Dr. John Robinson, FCH's chief medical officer. "The fight against the opioid epidemic needs all the help it can get.  When a company's workforce has an opioid problem, it affects their job performance, their absenteeism, and the other employees around them on a personal level."
Opioids have been commonly prescribed for chronic pain for years.  Yet, oftentimes, they are not the answer and will not work effectively in the long run.  For example, a separate study determined that lower back pain is one of the most common reasons for a physician to prescribe opioids and for employees to make an insurance claim.  Yet, papers published in 2018 examined global issues in the prevention and treatment of back pain and determined that education and proper exercise, not opioids, are the most effective options for treating back pain.  FCH's program offers steps to ensure employees are receiving this information to make educated decisions regarding pain treatment.
The economic burden of prescription opioid abuse in the United States is $78.5 billion a year, according to the CDC.  This burden includes "the costs of healthcare, lost productivity, addiction treatment, and criminal justice involvement."  Proactive measures, such as FCH's program, are now being taken to reduce this burden and identify problems before it's too late.  As more of these interventions are rolled out, the overall overdose rate is expected to decline significantly, and employers can expect to have a more productive workforce.
Sources:
This healthcare company is using pharmacy claims data to identify opioid abuse in the workplace
Employers want to know if their workforce has a prescription opioid problem
The opioid crisis is partly fueled by insurers' and employers' approach to back pain