Sharp HealthCare in San Diego and one of its hospitals, Sharp Grossmont Hospital's Women's Health Center recently got hit with a lawsuit alleging it secretly recorded 1,800 surgeries and procedures.
---
Earlier this month, it was discovered that a California hospital was recording patients without their knowledge. Now, one of those former patients has filed a proposed class-action against Sharp HealthCare in San Diego and one of its hospitals, Sharp Grossmont Hospital's Women's Health Center. According to the complaint, "motion-activated cameras placed in operating rooms filmed more than 1,800 patients during surgeries without their consent." Officials with Sharp HealthCare defended the cameras and said they were "installed on anesthesia carts used in the operating rooms at Sharp Grossmont Hospital's Women's Health Center as part of an investigation into whether an employee was stealing drugs."
In fact, back on April 4, Chris Howard, the President and CEO of Sharp HealthCare said the cameras were in place and recorded patients undergoing surgeries from July 2012 to June 2013. He added:
"Although the cameras were intended to record only individuals in front of the anesthesia carts, others, including patients and medical personnel in the operating rooms, were at times visible to the cameras and recorded without sound."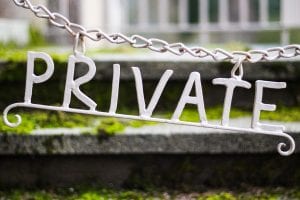 He did, however, go on to apologize for the incident and said steps were underway to prevent patients from being recorded without their knowledge in the future. He said:
"We sincerely apologize that our efforts may have caused any distress to the women who were recorded, their families, and others we serve," he said. "We can assure you this surveillance method is no longer in use, and we have made changes in our protocols to ensure this situation is not repeated."
The lead plaintiff in the recent lawsuit is Amber Snodgrass. Back in December 2012, she "gave birth by cesarean section in an operating room at Sharp Grossmont Hospital's Women's Health Center" and alleges she was one of the many patients recorded without her knowledge. The suit states:
"Plaintiff did not consent and would not have consented to being recorded during this procedure, has suffered severe emotional distress upon learning of this gross invasion of privacy, and has been damaged as a result of the defendants' actions."
As a result, Snodgrass is seeking $5 million in damages and hopes the suit will obtain class-action status. It's her goal to have all the other women who "underwent surgical procures in the Women's Health Center between July 17, 2012, and June 30, 2013" included in the suit.
It's important to note that this isn't the first lawsuit filed over the recordings. Back in 2016, a suit was filed over allegations of "privacy violations and other claims." Then in March, "81 women filed a lawsuit against Sharp, alleging several types of operations were recorded on the hidden cameras, including hysterectomies, sterilizations, and cesarean births." The women also alleged the cameras recorded them undressing.
Sources:
California hospital hit with lawsuit after secretly recording 1,800 surgeries
Lawsuit alleges California hospital secretly recorded 1,800 patients