If your loved one is in immediate danger, you must call 911, or the local authorities, and do what you can to remove them from that dangerous situation.
---
Washington, DC – While nursing home abuse is by and large an unfathomable tragedy for families to even contemplate, it is, sadly, a reality for many nursing home residents. While we're all familiar with the basic types of abuse (sexual, emotional, physical), and the tragic consequences of abuse and neglect, few people understand abuse from a legal perspective.
When contacting specialty lawyers, one of the first things you should know about is what you should do, legally, how long you have to sue, and other important information. 
The duties of a nursing home in Washington, DC
According to District of Columbia laws, nursing homes have a 'duty of care' for their residents. That means once one becomes a resident, the nursing home has a duty to provide a reasonable level of safety, health, and hygiene provisions. Failure to do that can result in a personal injury lawsuit, according to seasoned Washington nursing home abuse lawyers.
What you'll need
To prove negligence, the plaintiff (the resident or their family) must  show that the nursing home failed to uphold their 'duty of care'.
As such, District of Columbia nursing home abuse lawyers advise clients to be on the lookout and collect as much evidence of the abuse as possible. So, if a family member or loved one has been the victim of nursing home abuse, you need to document the abuse.
Take pictures/videos either of the abuse taking place, if possible or at least of the signs of abuse (bruises, marks, burns, etc.);
Have the resident examined by a medical professional, as you will need the medical report of the abuse;
Speak to other residents or anyone else who might've witnessed the abuse, as you will also need witnesses.
What to do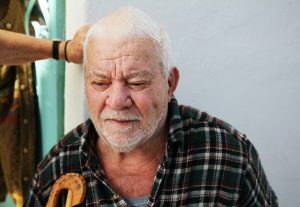 If your loved one is in immediate danger, you must call 911, or the local authorities, and do what you can to remove them from that dangerous situation. Next, you will need to speak with experienced nursing home abuse lawyers, as they'll be able to instruct you based on the specifics of your situation. You may also file complaints against the nursing home with the DC Board of Health, or the Adult Protective Services.
You might also need to contact medical malpractice lawyers if the abuse happened during or relating to a medical procedure.
How long do you have to sue?
Bear in mind that the District of Columbia has a three-year statute of limitations, in which you can initiate legal proceedings. This typically means 3 years after the date when the abuse occurred, but can also mean 3 years following discovery. The discovery rule usually applies to cases of abuse that aren't obvious (e.g. financial abuse) and that may take time to be noticed.
If the abuse resulted in death, the 3 years are counted from the date of death.
While 3 years may seem like a long time, don't let that deceive you, or stall legal action. Failure to report and sue the abuser during the statute of limitations can result in them walking away unpunished.