Protest is not terrorism, but in post-9/11 America, anti-terrorism statutes are weaponized against protest and dissent.
---
It was a banner week for the release of disturbing police videos. Between the footage of Tyre Nichols laying prone on the ground, screaming for his mother, kicked and beaten by Memphis police after a "routine traffic stop," and the bodycam recording of police calmly greeting the man attacking 82-year-old Paul Pelosi with a hammer, it's a collective gut-punch to a public already sickened by so much recent violence. No doubt there are people nearing the end of their patience with the system and who would like nothing more than to burn it all the way down. However, in this intense political moment, it's worth reminding authorities at all levels that protest and dissent are not terrorism.
The statutory definition of "terrorism" stands on two legs. First, a defendant must be engaged in activities that are violent or pose a danger to human life in violation of the law. Second, those activities must be intended to intimidate or coerce a civilian population, or to influence governmental policy or conduct through intimidation or coercion, through means such as mass destruction, kidnapping, or assassination. There are other nuances involving location (domestic versus international), but that's the essence of terrorism, right there. It can also be perceived as asymmetrical warfare, the means by which a smaller, weaker, desperate entity might hope to prevail against a larger, stronger, more established and powerful adversary. Marching, carrying signs, singing, petitioning the government for redress of grievances? Not terrorism.
Although cities girded themselves against the possibility of violent protest last weekend in the wake of Tyre Nichols' death and the revelation that he waited long, critical minutes for emergency care, with police standing around sounding for all the world like they were calmly rehearsing their cover story as if this were an everyday thing for them (is it?), protests have, generally, been peaceful. Such protests may or may not result in measurable, systemic change, but especially in the post-9/11 United States, even peaceful protesters have a real chance of facing terrorism charges.
Consider recent protests in Atlanta, GA. In an effort to stop the construction of a $90 million militarized police training facility on the site of a local forest, activists have engaged in an array of tactics, such as marching, encampments, tree-sitting, and strategic yet minor property damage.
In response, law enforcement has drawn on an overly broad Georgia statute allowing protesters to be charged with terrorism for sleeping in the forest, being members of a prison abolition movement, or "occupying a tree house while wearing a gas mask and camouflage clothing." Additionally, police have fired chemical weapons at forest defenders and chainsawed trees with protesters sitting in them. They also shot and killed one protester, 26-year-old Manuel "Tortuguita" Terán, who they say fired first (a claim heavily challenged by his family and other activists). Alongside the forest defenders, who have been framed as "eco-terrorists" for months, people protesting Tortuguita's killing have also drawn domestic terror charges and fresh waves of police repression. In a sane world, tree-sitting and window-breaking are not terrorism. We do not, however, live in a sane world.
The uptick in protest and dissent being treated like terror acts is alarming, but not new.
In 2013, members of the group Great Plains Tar Sands Resistance unfurled a banner in Oklahoma City in protest of Devon Energy's role in fracking operations and tar sands mining. The banner, which said "The Odds Are Never In Our Favor" in big, gold letters, must have dribbled a little glitter (you know how that stuff gets everywhere) because in addition to trespassing, they were also charged with staging a fake bioterrorism attack, which carries a possible 10-year prison sentence. Luckily, the judge figured out that loose glitter is not terrorism.
Remember the Standing Rock protests from 2016, where activists withstood police brutality and water cannons in freezing temperatures to protect the Missouri River, a major source of drinking water, from inevitable pipeline ruptures? One water protector, Jessica Reznicek, engaged in carefully orchestrated sabotage to delay or stop the construction of Energy Transfer's DAPL pipeline. She eventually pled guilty to one charge, "conspiracy to damage an energy facility," and was handed a three-year prison sentence, three more years of federal supervision, and an order to pay Energy Transfer $3.2 million in restitution.
However, judge Rebecca Goodgame Ebinger also invoked the PATRIOT Act, sticking Reznicek with an additional domestic terrorism charge, putting her away for eight years instead of three, and a lifetime terrorist label, even though property destruction is not terrorism. Note that companies aren't charged with terrorism when pipelines leak and foul wetlands and waterways millions of people depend upon.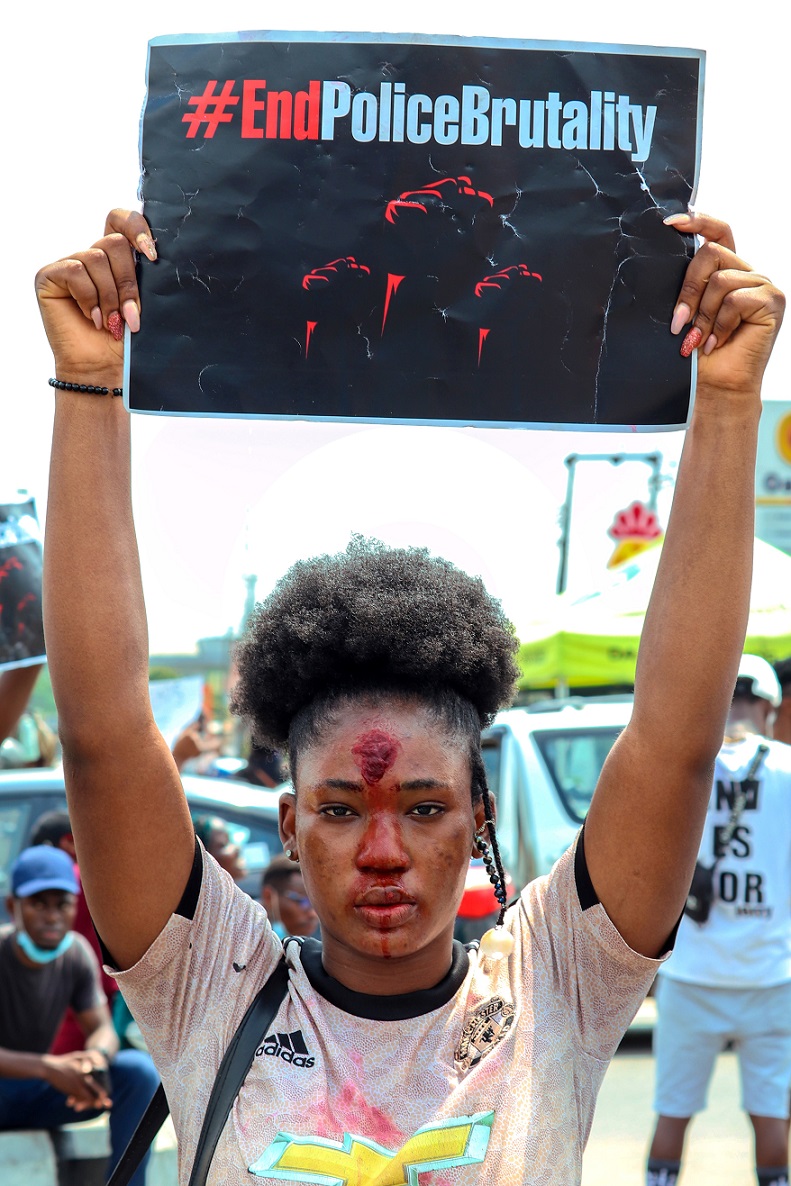 Then there were the Black Lives Matter protests following George Floyd's murder-by-cop in 2020, which saw unmarked vans and federal agents deployed to pick up and detain protesters right off the street. An internal report released by Senator Ron Wyden (D-OR) late last year revealed a secret effort by Chad Wolf, then the acting secretary of Homeland Security, to compile dossiers on the Portland protesters, whether or not they were accused of any crimes, and link them to a contrived terror plot in the hopes of boosting then-President Trump's chances of re-election. Federal Protective Service personnel joined U.S. Marshals (normally employed in the apprehension of violent fugitives) to target protesters that Trump aimed to paint as dangerous extremists who held to the "fringe ideology" that the U.S. government was, get this, "fundamentally unjust." Can you imagine?
For years, American state and federal governments and law enforcement agencies, backed by business interests, have weaponized terror statutes in pursuit of quashing protest and dissent aimed at protecting wilderness, anti-racism, pro-equality efforts, and other traditionally left-oriented goals. This, despite the greater threat from white supremacist groups and a right-wing movement cozying up to political violence. It seems egregious to "both sides" a spectrum where social justice and environmental protection are perceived as equal and opposite extremes to a failed coup attempt and the direct intimidation of political figures, yet here we are.
Peaceful protest, inconvenient political dissent, and even civil disobedience or minor property crimes (such as graffiti or broken windows) are not terrorism. Treating them as such, however, is a naked abuse of power and sets the stage for greater police violence against activists, turning protests into war zones. This, in turn, stokes community resistance and resentment, necessitating further (and perhaps more extreme forms of) protest against a "fundamentally unjust" State. Where does the cycle end? And how long will people stay peaceful, once there are more like Tyre Nichols?
Related: Matt Shea Accused of Domestic Terrorism
Sources: