"Magic mushrooms" might greatly reduce the number of drinking episodes for those with AUD.
---
Whoever would have thought that the proverbial magic mushroom would have any more benefit to society outside a party drug? However, a growing body of research shows that psilocybin, the chemical composition of the mushrooms that gives a person a high, could really have a wide range of use in treating addiction and various mental health disorders. A very promising study out of New York City demonstrates the potential that psilocybin can have for those suffering from addiction. The author and principal researcher of the study, Dr. Michael Bogenschutz, took a group of 48 people suffering from alcohol use disorder (AUD). Before administering the drug, he had several therapy sessions. The participants then too psilocybin in its pill form.
The results were surprising. During the course of the 32-week study, those who took the psilocybin pills drank an average of ten days each month versus those who took a Benadryl placebo who drank 23 days each month. Those that took the drug, on average, also drank less than their counterparts on their drinking days.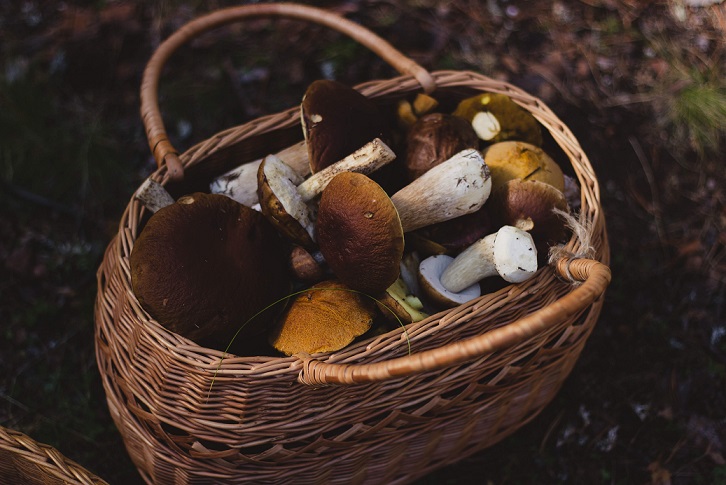 A similar study conducted about ten years ago in New Mexico with a smaller group of 10 participants suffering from alcohol dependence had equally promising results. Another study from John Hopkins University for those struggling with smoking addiction found that after 15 weeks of treatment, 80% of the smokers quit smoking by the six-month mark.
In a new paper published in Scientific Reports, researcher reported the drug has been associated with improvements in mood and overall mental health of those patients who have used it in clinical trials. Authors specifically suggested, "Psilocybin microdosers demonstrate greater observed improvements in mood and mental health at one month relative to non‑microdosing controls."
Specific disorders that "magic mushrooms" have reportedly been effective in treating include depression, anxiety, posttraumatic stress disorder (PTSD), and addiction (including alcohol, opioid, and smoking addiction). It has even been linked to positive outcomes for eating disorder (ED) patients.
With such amazing results, why is there not decades' worth of research to investigate the potential of psilocybin as a medical intervention? The short answer to that is the U.S. government is to blame. Though medical research into psychedelics for mental health purposes was promising as far back as in the first half of the 20th century, once the government considered psilocybin a Schedule I narcotic, this instantly squashed its potential for regulating mental health conditions.
In 2019, that the Food and Drug Administration (FDA) formally approved psilocybin for use in research settings only after the medical community could prove that psilocybin had no severe side effects. Now, there are as many as seven active testing sites throughout the country working on the relationship between psilocybin and its benefits for those suffering from depression alone. Researchers believe the psilocybin acts like serotonin, the chemical that regulates happiness, and because of its immediate effects on those suffering from addiction, has a good chance of helping those with depression too.
With research studies well underway, the use of psilocybin is likely to expand greatly in the years to come.
Sources:
Can psilocybin combat mental health issues? How magic mushrooms show promise in fighting addiction.