States push back after Purdue says it will pay its employees bonuses.
---
Purdue Pharma, the well-known manufacturer of OxyContin, should not be able to give its employees $38 million in bonuses as part of its bankruptcy proceedings, attorneys general from two dozen states recently motioned in a court.  Purdue has said "it needs to make bonus payments to keep employees and maintain operations at a time of high turnover."  The company also plans to give employees who are leaving generous severance packages.  A bankruptcy judge has scheduled a hearing on the issue, while the Sackler family continues to try to use the bankruptcy to put a stop to the lawsuits it is currently facing in state courts.
North Carolina Attorney General Josh Stein said of the plan to pay out bonuses, "Multi-billionaires who are giving millions in bonuses to their employees are the opposite of bankrupt.  The Sacklers have extracted billions out of Purdue for their own financial profit and thrown what remains of the company into bankruptcy.  Now their company wants to give millions of dollars from what's left of Purdue to Purdue executives.  That's outrageous."
Purdue has warned that the Sacklers may not be able to uphold the $3 billion to $4.5 billion pledge that was made if they have to face separate lawsuits instead of settling the matter.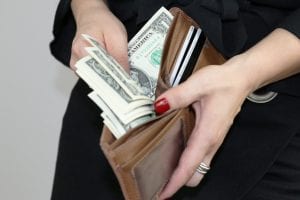 In filing for Chapter 11, Purdue issued a statement indicating, "Absent [bankruptcy] protection, this case will fail because the fundamental goal of this and any bankruptcy will have been thwarted."   In addition to this amount, Purdue has pledged up to $12 billion.  The settlement would require the Sackler family to cede ownership of Purdue to a trust controlled by the plaintiffs that are suing it.
The bankruptcy move has been well-criticized by many of the states' AGs, who believe the Sacklers will get off too easily.  Only about half of the states have agreed to allow the settlement to proceed.  Previously, Massachusetts' Attorney General, Maura Healey, wrote for The Washington Post, "The Sacklers would like us to believe that as part of the settlement they're cutting a check for billions of dollars.  They're not.  After ravaging communities across the country and making billions off OxyContin sales, their proposed settlement likely wouldn't require the Sacklers to pay back a dime of the money they made from Oxycontin sales over the past few decades."
David Nachman, lead counsel for New York's, said, the "proposed deal did not address how settlement funds will be allocated among governments."  He added, "settling states did not appear as interested in conducting thorough investigations of Purdue…We have different views and different experiences in terms of our aggressive pursuit of some issues, including payments to the Sacklers."
Marshall Huebner, the attorney representing Purdue in court, responded to the allegations, ""Purdue is not shielding itself from these claimants.  It is giving itself to these claimants without them even having to prevail in the litigation."  He added, "I remain hopeful that parties may be more willing to settle as they learn more about facts and numbers they didn't previously know."
Pennsylvania filed its own objection Purdue giving its employees bonuses amid the litigation.  If the states continue to refuse to settle, the trial is scheduled to begin later in October.
Sources:
States say OxyContin maker Purdue should not pay bonuses
Purdue Pharma Officially Files Bankruptcy Amid Settlement Talks