As more and more technologies are accepted and utilized within the legal industry, numerous changes are likely to take place, such as increased organization, easier client involvement, and greater ability to collaborate across jurisdictions. 
---
Over the past generation, technology has completely revolutionized the way in which we live. Numerous businesses and industries have been rapidly changing their systems in order to keep up with new tech that customers have now come to expect. Even large, monolithic industries, such as the legal industry, are incorporating these necessary changes to their business model. 
The legal industry has been slow to change, as are most industries inextricably tied to a system as large as the federal judiciary. However, technologies are quickly making their way into law firms and the courtroom, and are increasing the efficiency of the legal system in numerous ways. 
It has been a slow change, but it can be seen by anyone working in a courthouse. As both lawyers and judges are incorporating technology, witnesses can now see things such as lawyers bringing out their tablets to look up information rather than flipping through documents in overstuffed briefcases. Here are more changes to look forward to seeing in the legal industry in coming years. 
Better Data Organization
Perhaps one of the biggest opportunities for technology to shine in the legal industry is through its ability to substantially reduce the amount of paper floating around and increase the organization of important documents. Currently, for every client, there are numerous documents, whether they need client signatures or viewing by other legal professionals. Technology provides a powerful means of streamlining organization by enabling all documents to be stored in one location and accessed by specific users. 
Furthermore, the use of big data can help anyone in the legal profession more quickly and easily synthesizes the incredible amount of legal and client information involved in cases. For instance, big data technology can help complete much of the necessary research that goes with preparing for a case. It can also organize it in such as way that the result is easily searchable and directly relevant to particular legal questions. 
Much like we're already seeing in the medical industry, the roles of lawyers will inevitably expand to include working with these types of technologies that increase productivity in the workplace. For many, this will be a well-versed knowledge of common technologies including cloud data storage and database usage. For some, it also means an ability to work with the machinery that is processing and storing important legal information. 
Involving Clients
The addition of more technology within the legal industry may also make it significantly more accessible to folks without much legal experience. A number of different companies are making it easier than ever for potential clients to get legal advice without all of the legal jargon. Furthermore, they are providing an online means for people to complete legal tasks such as creating wills and trusts, filing for a divorce, or forming an LLC.
Online accessibility for numerous legal documents can help more people work with the legal system on their own time. It can also help to build a greater knowledge base and trust in how the system works overall. This can make explanations of the legal process far easier for those practicing law. 
Another way in which common people are becoming more involved in the legal system is through social media. Over the past decade there have been a number of major legal cases that have been helped along by the use of social media as evidence in the courtroom. Outside of the courtroom, social networking services have also played a role in helping qualified legal professionals find jobs. 
Changing Office Spaces
Technology may also make a substantial difference in the ability of those practicing law to go completely paperless. This essentially means that people such as lawyers can take their entire digital practice with them wherever they go — even court. Without all the paper, options such as working outside of the office space have become more and more realistic.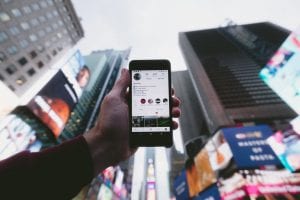 For instance, some experts in the field imagine that highly tech-savvy law offices will be able to reduce costs while still increasing efficiency and flexibility by allowing a certain level of remote work. Video conferencing is becoming more mainstream in the field of law, both for collaborating with team members about certain cases and for communicating with clients. Some even believe a video conference trial is on the horizon. 
Remote work in the field of law may also help to break down barriers that have long limited your firm growth such as the ability to collaborate and work across state lines. With satellite offices and remote workers, firms believe they will be able to attract a larger client base. Additionally, there is a belief that the number of jurisdiction issues will decrease as it will be easier to work with different attorneys representing clients. 
Technology is making waves in all industries across the economy. Large industries with ties to government such as the legal industry are slower to adopt technology, but are making significant headway. As more and more technologies are accepted and utilized within the legal industry, numerous changes are likely to take place, such as increased organization, easier client involvement, and greater ability to collaborate across jurisdictions.