Photographers beware. Fujifilm just issued a recall for "more than 270,000 power adapter wall plugs that were packaged with six of the company's point-and-shoot and mirrorless camera models" over concerns that they could be susceptible to electrical shock. According to the company, the AC-5VF plugs have the potential to "crack, break, or accidentally detach from the device's charger, posing a hazard." Fortunately, there have been no injury reports as of yet, and Fujifilm is offering to replace customer wall plugs and adapter units for free.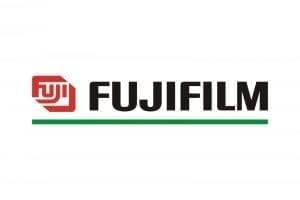 It's important to note, however, that the recall only affects the wall charging units, so consumers can still "use the camera, and recharge it by attaching the included USB cable to a computer." But how can consumers tell if their camera is affected by the recall? For starters, camera owners can run "Fujifilm's search tool to determine whether their camera's plug has been recalled." To help make it easier for customers, Fujifilm compiled a list of affected products that include the following:
Wall plugs included with XP90 and XP95 cameras sold since June 2016
Wall plugs included with XP120 and XP125 cameras sold since January 2017
Wall plugs included with X-A3 cameras sold since October 2016
Wall plugs included with X-A10 cameras sold since February 2017
According to the Consumer Product Safety Commission, customers are being advised to discontinue use of the recalled products immediately and can contact Fujifilm for a replacement. When contacting the company, consumers should have their name, phone number, address, and their camera's model name and serial number ready for the customer service representative. The company can be contacted at productsafety@fujifilm.com or at 833-613-1200 (toll-free), according to the recall notice.
Sources:
Fujifilm Recalls 270,000 Wall Chargers Over Shock Hazard
Fujifilm Recalls Hundreds of Thousands of Wall Plugs Over Shock Concerns
Join the Discussion