Earlier this week, a recall was issued for a toy duck used by Aflac Insurance as a promotional item.
---
Earlier this week, the CPSC issued a recall for a "small branded plush duck used by Aflac Insurance" over concerns that the buttons on the toy's play lab coat may contain unsafe levels of lead. According to the recall notice, "more than 630,000 plush ducks were given out directly to Aflac employees and agents between January 2005 and July 2020 and were distributed to Aflac by Beverly Hills Teddy Bear Company" in Santa Clarita, California.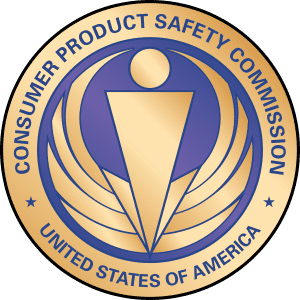 For now, the CPSC is urging consumers who have the plush toy in their homes to dispose of it immediately. The toy is particularly dangerous because "lead can be toxic if ingested by children." Unfortunately, the toys have been distributed steadily over the last 15 years, and it is not yet known how the CPSC learned the buttons contained unsafe levels of lead. Over the years, the plush toy was distributed to consumers as a promotional item for Aflac.
The 6" Plush Aflac Promotional Doctor Duck toys were manufactured in China. Fortunately, no injuries or illnesses have been reported in connection to the dangerous toy.
Sources:
CPSC Recalls Aflac Branded Plush Toy for Lead Content After 15 Years of Distribution
Communicorp Recalls Plush Aflac Doctor Duck Due to Violation of Federal Lead Content Ban; Lead Poisoning Hazard