Mediterranean Food Inc. is recalling certain lots of its Alqosh Sesame Oil that may be contaminated with salmonella.
---
Mediterranean Food Inc., which is based in Warren, Michigan, recently announced a recall of its two-pound plastic jar of 'Alqosh Sesame Oil' over concerns it may be contaminated with Salmonella. Eating food contaminated with salmonella can cause serious and even life-threatening infections in the elderly, children, pregnant women, and anyone with weak immune systems. Symptoms of the infection may include fever, nausea, abdominal pain, and vomiting.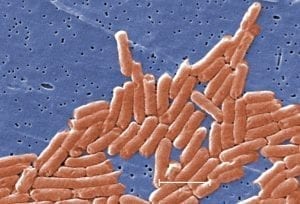 The recalled sesame oil was distributed to retailers and distributors throughout Michigan between November 6, 2020, and December 10, 2020. It was sold in two-pound plastic jars with lot number 16082020 printed on the side of the jar. The product date, August 16, 2020, was also printed on the side of the jars.
Fortunately, no illnesses have been reported in connection with the sesame oil. The issue itself was discovered after "routine testing by the Michigan Department of Agriculture and Rural Development (MDARD) at one of the retailers that received and sold the product revealed the presence of Salmonella in some of the two-pound plastic jars." Since then, production of the oil has been suspended and the FDA is launching an investigation.
For now, consumers who have the recalled sesame oil should either throw it away or return it for a full refund. If you have additional questions or concerns about the recall, contact the company at 1-586-777-3460.
Sources:
Mediterranean Food Inc. Recalls "Alqosh Sesame Oil" Because of Possible Health Risk