Cigna rolled out new platform designed to better serve BIPOC therapy clients.
---
Cigna, a global health service provider, recently announced the addition of ReKlame Health, a digital mental health platform, to its in-network group of providers. This is part of the company's ongoing commitment to address disparities in mental healthcare and offer equitable care for underserved populations, including BIPOC (Black, Indigenous, and People of Color) communities.
The COVID-19 pandemic has seriously affected people's mental health worldwide, with BIPOC groups particularly impacted. A report from Mental Health America exposed that BIPOC individuals are more likely to suffer from mental health issues when compared to their white peers but less likely to receive the necessary treatment. Sadly, this can be attributed to stigma, lack of healthcare access, and overall discrimination within the healthcare system.
BIPOC individuals are vulnerable to implicit bias within the healthcare system specifically, and thus, many tend to avoid seeing practitioners from across disciplines. Implicit bias refers to a healthcare provider's unconscious prejudice towards individuals who are different from themselves – this could be based on race, culture, religion, gender, sexual orientation or a variety of other factors. The word "implicit" means that the provider is generally not aware of their bias, but clients can easily identify when they feel they're being treated unfairly.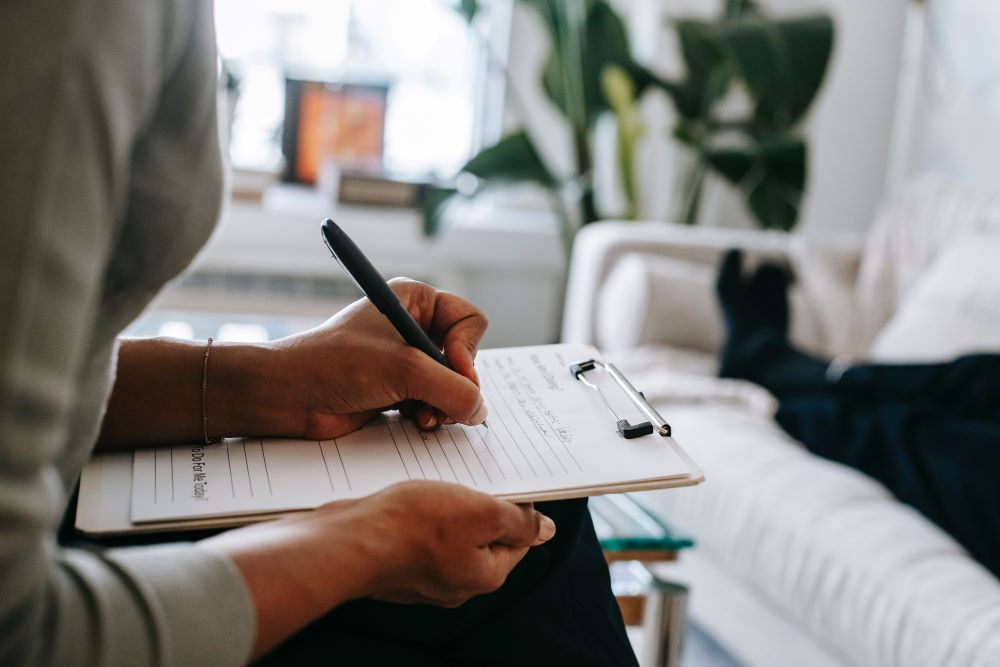 To address the disparities within BIPOC communities, Cigna has added ReKlame Health – a digital mental health platform founded by Black man Evans Rochaste NP. The platform offers culturally sensitive and responsive psychological services such as mental health counseling and coaching delivered by licensed professionals who comprehend the special needs and lived experiences of BIPOC individuals. ReKlame Health also implements evidence-based practices that have successfully improved overall wellbeing of BIPOC people.
Cigna is proud to announce that ReKlame Health has joined as an in-network provider and will now provide members with quality options catered to their own individual needs. Utilizing evidence-based practices and culturally informed care, members can rest assured they will receive personalized and effective care. ReKlame Health's digital mental health platform is also designed with accessibility and user-friendliness in mind, allowing BIPOC individuals to access mental healthcare services more readily. Offering various services from virtual therapy sessions with counselors, social workers and others, as well as coaching, these are provided by licensed professionals well-versed in the unique needs and experiences of BIPOC communities.
ReKlame Health, in general, provides an inclusive mental health approach, using evidence-based practices and tailored care to ensure quality support for its members. By adding this platform, Cigna is taking meaningful action in addressing the unequal access to quality mental healthcare faced by BIPOC individuals. It acknowledges the significance of culturally appropriate care and the necessity of providing equitable access to mental health services. By widening its network to include a platform designed especially for BIPOC populations, Cigna is taking concrete steps in bridging the gap in mental healthcare that still exists today.
The COVID-19 crisis has made it evident that accessible and affordable mental healthcare services are needed, particularly for underserved populations. That's why Cigna's addition of ReKlame Health is so important. The inclusion of ReKlame Health in Cigna's roster provides members with access to culturally responsive services designed particularly to meet their needs. This speaks volumes about the importance of providers acknowledging the fact that disparities do exist and something meaningful needs to be done to address this.
Sources:
Cigna Adds ReKlame Health to Network to Advance Mental Healthcare for BIPOC Communities
ReKlame Health Joins Cigna In-Network, Reducing Psychiatric Care Barriers for BIPOC Communities