More than 90% of farmers surveyed report struggling with their mental health.
---
Farmers in the UK are being encouraged to talk about their mental health struggles after a report by the Farm Safety Foundation (FSF) revealed the significant pressure they face. The report highlights spiraling costs, environmental anxiety, and uncertainty around Brexit, contributing to psychological problems resulting in increased risk-taking behaviors and accidents. The FSF report also revealed that up to 94% of UK farmers under 40 consider mental health one of the most significant hidden problems they face daily. This number emphasizes the critical need to raise consciousness of and provide resources for the mental health of today's younger farmers, who are disproportionately affected by stress and anxiety.
According to figures from the Office for National Statistics (ONS), in 2021 alone, 36 farmers across the UK took their own lives, while 22 died in accidents. Ben Cooper, who runs a farm in Wiltshire with his dad, acknowledges that farming can be a very isolating job that takes a toll on mental health. Spending long hours alone with tractors and animals can harm farmers' well-being.
"Farming is one of the only industries where there are so many things you have to think about daily," he said. "So many things can lead to uncertainty, which is a massive cause of anxiety."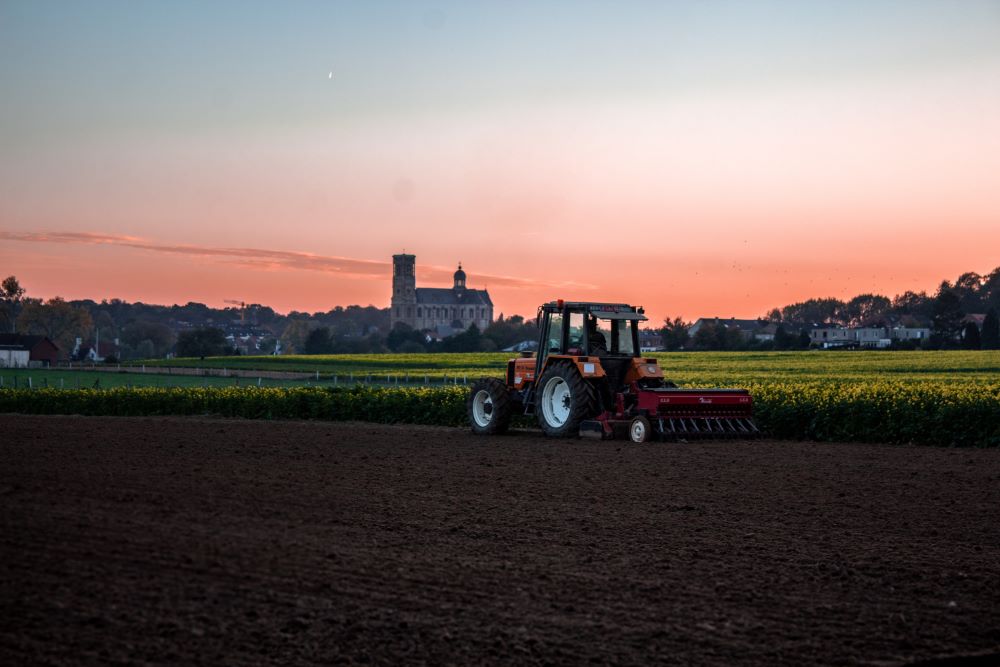 Cooper emphasizes the multifaceted nature of farming and the many considerations that must be made every single day. These are just two of the most prevalent sources of worry among farmers, who must keep track of many moving parts to make a profit, including the weather, crop yields, soil health, equipment upkeep, and market pricing.
Fellow farmer Chris Manley, to encourage people to talk about their mental health, organized an event called "Walk With Me" for International Men's Day in November. Manley acknowledges that the high proportion of men working in the industry also means there is added pressure of "masculinity." He said, "We want to show we're strong, we want to show you that we can push forward," adding that the fewer people working on farms nowadays has led to isolation.
In 2018, the Free Software Foundation (FSF) launched the Mind Your Head campaign to bring attention to the difficulties and uncertainty the farming industry faces due to the United Kingdom's withdrawal from the European Union. The campaign's overarching goal has been to promote sustainable agriculture and protect the economic security of farmers. This year's event, held last month, aimed to remind people living and working in the industry to look after their mental health.
Drawing on his own mental health experiences, Manley said, "It involved a great deal of vulnerability for me to put my story out there on social media." However, he encourages other farmers to do the same, seek therapy, and speak to their doctor about medication.
The importance of mental health in the farming industry cannot be overstated. Long working hours, often in isolation, can severely affect farmers' mental health. It is crucial that farmers are encouraged to speak openly about their struggles and that support, and resources, are made readily available to them.
Sources:
Farmers urged to talk about their mental health struggles
Call for 'urgent action' to support farmers' mental health
Charity calls for urgent action to support mental health of farmers as sixth annual Mind Your Head campaign launched