La Rosita Fresh Market Inc., together with the FSIS, is recalling certain ground beef products that may be contaminated with E. coli.
---
If you're a fan of cooking with ground beef, listen up. Earlier this week, a store in Illinois recalled an estimated 54 pounds of ground beef after routine testing discovered the presence of E. coli on March 14. According to the USDA's Food Safety and Inspection Service (FSIS), the issue was found by employees at La Rosita Fresh Market Inc. in Mt. Prospect, Illinois. The recall notice states: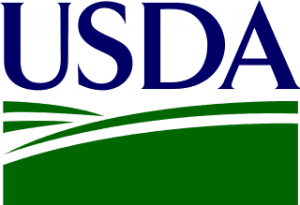 "FSIS is concerned that some product may be in consumers' refrigerators or freezers. Consumers who have purchased these products are urged not to consume them. These products should be thrown away or returned to the place of purchase."
To better identify whether you have one of the recalled packages of beef in your refrigerator or freezer, take a peek at the package dates and labels. According to the notice, beef labeled "MOLIDA DE RES GROUND BEEF" packaged on 3/13/19, 3/14/19, and 3/21/19 are affected by the recall. Additionally, the sell-by dates of the recalled beef include 3/20/19 and 3/21/19.
It's important to note that the recalled beef was only sold at the La Rosita Fresh Market Inc. retail store in Mt. Prospect, IL. Fortunately, there have been no reports of consumers experiencing adverse reactions from consuming the beef. If you recently consumed the product and are concerned about your health, contact your healthcare provider immediately. E. coli is a serious condition that causes abdominal cramps, dehydration, bloody diarrhea, and more. In severe cases, the bacterium may result in kidney failure and can infect people of all ages.
If you have additional questions or concerns about the recall, contact Diane Perez at 847-305-0710. Perez is the general manager at La Rosita Fresh Market Inc.
Sources:
Inspection, routine E. coli tests spark recall of beef ground in grocery store
Mount Prospect grocery store recalls beef that may be contaminated with E. coli