Earlier this week, Rutherfod County and the State of Tennessee agreed to a $250,000 settlement to end a case alleging a special needs teen was placed in solitary confinement at Rutherford County Youth Detention Center.
---
Back in 2016, a federal lawsuit was filed against the Tennessee Department of Children's Services over allegations that Rutherford County Youth Detention Center employees placed a "15-year-old special needs boy in solitary confinement for five days." In fact, according to the suit, the teenager spent about 23 hours a day in solitary confinement with only a bed and toilet in his room. Because he was in solitary confinement, he missed out on all the "facility's educational program, recreational activities and counseling." However, once an attorney and the teen's mother learned what was going on, they quickly filed their lawsuit, and now Rutherford County and the state of Tennessee agreed to pay $250,000 to settle the case.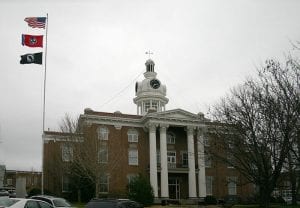 Of the $250,000, $166,666.67 will be paid by the county and the other $83,333.33 will be paid by the state. The settlement itself was agreed to unanimously on February 14 by the county commission after a private discussion with County Attorney Josh McCreary.
But why was the teenager placed in solitary confinement to begin with? Well, according to the 2016 suit, employees at the youth detention center chose "solitary confinement as a punishment because the youth reportedly hollered and flashed gang symbols in class."
After the original suit was filed in 2016, the American Civil Liberties Union joined the suit in hopes of bringing about changes to update "state regulations pertaining to solitary confinement for juvenile detention," according to ACLU of Tennessee Legal Director Tom Castelli. In a comment about the matter, Castelli said:
"When we filed the lawsuit, those regulations didn't exist. We're very happy we don't have to go to trial."
Shortly after the suit was filed, the teen and his mother were also awarded "a temporary restraining order April 25, 2016, from U.S. District Judge Todd Campbell to stop the solitary confinement that had been ordered by Rutherford County Juvenile Court Judge Donna Davenport." The suit stated:
"Defendants have acknowledged that placing juveniles like John Doe in solitary confinement for long periods of time is a violation of applicable regulations. But in at least this one case, they sought and obtained permission from the Juvenile Court to impose such draconian measures in excess of what is allowable even by the regulations promulgated by the Department of Children's Services."
In addition to naming Rutherford County and the State as defendants, the suit also named two supervisors at the Rutherford County Juvenile Detention Center, including Director Lynn Duke and Lt. Angela Istvanditsch.
Sources:
Family of special-needs boy held in solitary confinement reaches $250K settlement
Lawsuit filed after special needs teen allegedly put in solitary confinement for five days