Semi-truck trailers act like giant sails, and their large surface area captures the energy of high winds.
---
Over the past few weeks, there has been a spike in dangerous semi-truck accidents in the Sacramento area. Some of these crashes have been made even worse by adverse weather conditions, while others are simple cases of trucker negligence. Some are still under investigation by the authorities. But they all have one thing in common: These Sacramento truck accidents leave victims with life-altering trauma and physical injuries. Some have lost their lives, while others will never fully recover. So what can you do if you have suffered an injury in a truck accident?
High Winds Flip Semi-Truck Over and Cause Numerous Accidents
California saw adverse weather conditions in January of 2023, including a so-called "atmospheric river" that brought high levels of precipitation. In some areas, this rainfall was also accompanied by high winds. In at least one situation, a semi-truck was flipped over on its side by winds near Sacramento. While this might seem like a freak accident, it's actually quite common when wind speeds reach a certain level. 
Semi-truck trailers act like giant sails, and their large surface area captures the energy of high winds. The resulting force can be more than enough to slide semi-trucks around and flip them off the road. In the aforementioned Sacramento case, only the semi-truck driver was injured. But when a trucker loses control of the vehicle, innocent drivers nearby can also be harmed. It goes without saying that when a truck experiences these adverse conditions, he should pull over and wait for the storm to pass. 
Semi-Truck Slams into Ambulance, Killing Victim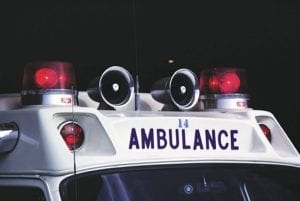 In another worrying incident, a semi-truck crashed into the side of an ambulance in the Sacramento area, leaving one first responder dead. The other first responder was critically injured. The exact circumstances of this accident were not immediately clear, but it seems as though there was some confusion and possible negligence on the part of the trucker when the two vehicles entered an intersection. In other news, another victim died after a semi-truck struck a minivan in the Sacramento area. This accident also left an additional victim seriously injured. 
Where Can I Find a Qualified Truck Accident Lawyer in Sacramento?
If you've been searching for California truck accident laywers, here's what you need to know: They're all around you. Get started with one of these legal professionals, and you can immediately hold negligent parties accountable while pursuing the compensation you deserve. A financial settlement can cover your medical expenses, missed wages, emotional distress, and much more. Remember, internet research can only get you so far – and the statute of limitations can prevent you from suing if you wait too long. Get in touch today and begin the process. 
Sources:
https://www.abc10.com/article/news/local/sacramento/winter-storm-i-80/103-9e7493d2-c281-4332-8569-1c135518ca5a
https://www.abc10.com/article/news/local/1-dead-sutter-county-head-on-collision/103-cc8ceac4-f455-42fe-8331-3cb8579ce660
https://www.sacbee.com/news/nation-world/national/article270337647.html