Filed by the Sacramento County District Attorney's Office against California's capital city, this unusual lawsuit claims that local officials have failed to adequately address widespread homelessness, risking residents' safety and well-being in the process.
---
Sacramento County D.A. Thein Ho has filed a lawsuit against California's capital city, claiming that it has suffered an "utter collapse into chaos" because it local authorities have refused to take action against its burgeoning homeless population.
According to The New York Times, Ho's lawsuit was filed against the City of Sacramento, by far the largest city in Sacramento County.
Ho's complaint, writes the Times, may be a sign of unprecedented tension within the city, as more residents raise their voices against widespread homeless encampments—encampments which, in recent years, have gradually begun taking over downtown streets and freeway easements.
In his lawsuit, Ho asserts that Sacramento's poor enforcement of existing ordinances has left homeless people to suffer in "third-world" squalor, with their sheltered and comparably affluent neighbors forced to endure regular hazards and threats of violence.
"The community is at a breaking point," Ho said in a recent press conference, noting that Sacramento's homeless population has increased by more than 250% in the last seven years.
Speaking to reports, Ho pointed out that Sacramento has adopted an ineffective and inconsistent approach to ordinance enforcement—ordinance enforcement which, in many cases, seems to privilege the homeless over the housed.
"City Hall allows camping on City Hall property at night, but they don't allow it during the day," he said. "I ask the City to extend the same protection they give to themselves to the rest of us."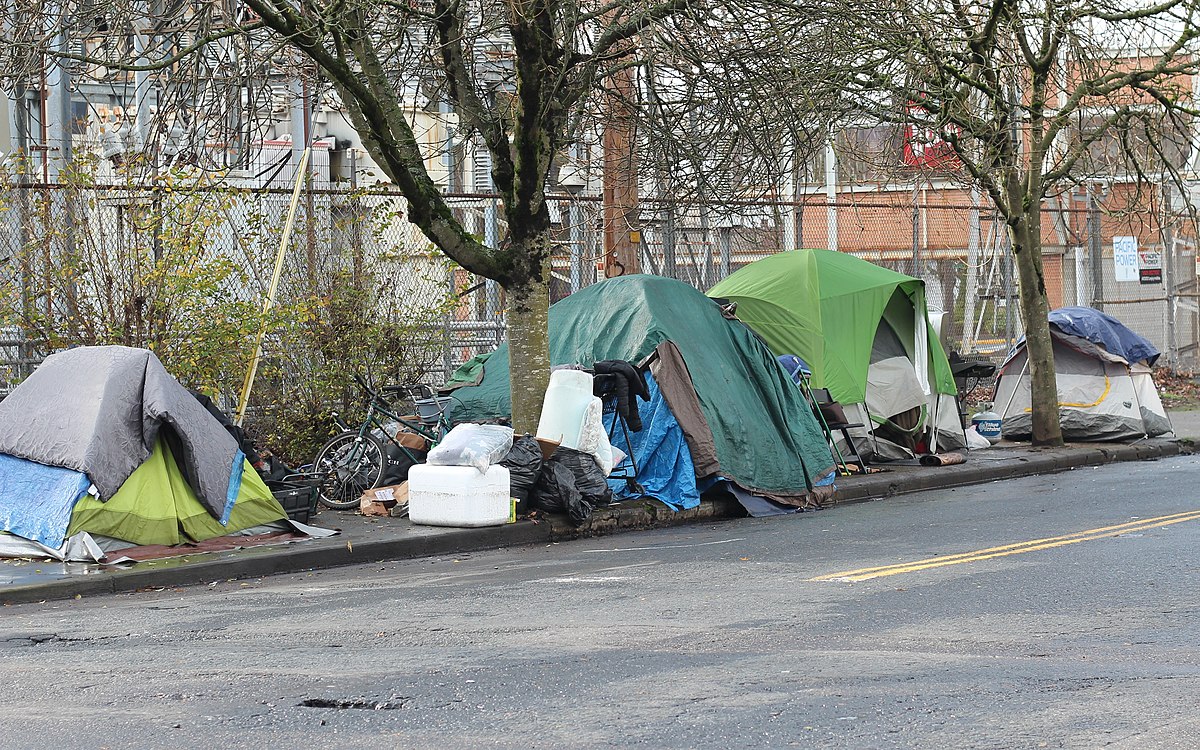 The New York Times writes that, in recent months, even California Gov. Gavin Newsom has raised similar concerns, saying that the prevalence of homeless camps may indicate a broader and more insidious societal issue.
"It's just gone too far," Newsom said last week. "People's lives are at risk. It's unacceptable, what's happening on streets and sidewalks. Compassion is not stepping over people on the streets."
However, where Newsom cast blame against federal judges who have repeatedly ruled that homeless people have a right to sleep outside of cities fail to house them, Ho says that Sacramento lawmakers should play a more proactive role.
"What we're asking to do through the lawsuit is to require and force the city to do its job, to keep the streets clean and safe, to enforce the law," Ho said.
Sacramento has since defended its approach to combating homelessness, saying that it has done more than anyone else to "address the crisis on our streets."
"The frustration that members of our community feel is absolutely justified […] but the D.A.'s lawsuit will not clear a single sidewalk nor get a single person off the streets," the city said in a statement. "We are working day and night to enforce our laws and provide relief to our community while avoiding the futile trap of just moving people endlessly from one block to the next."
"Frankly," it said, "we have no time for the District Attorney's performative distraction from the hard work we all need to do together to solve this complex social problem plaguing urban centers throughout the state and nation. The city needs real partnership from the region's leaders, not politics and lawsuits."
Sources
FULL D.A. INTERVIEW: Landmark Homeless Lawsuit: People vs. City of Sacramento
Sacramento County DA files lawsuit against city of Sacramento, alleging inaction on homelessness