Saint Clare's Health is paying $77,550 to settle a pregnancy and disability discrimination lawsuit.
---
Earlier this month, Saint Clare's Health, a division of Prime Healthcare Services with two hospitals in Morris County, New Jersey, agreed to fork over $77,550 to settle a disability discrimination lawsuit. The suit was filed by the U.S. Equal Employment Opportunity Commission (EEOC) on behalf of a pregnant candidate who applied for an EMS dispatcher position at the Dover, New Jersey location. In addition to the money, the plaintiff will also receive other relief as part of the settlement agreement.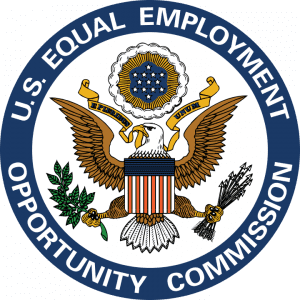 So what happened? Well, the plaintiff applied for a job with Saint Clare's Health and was hired as an EMS dispatcher. However, "a few days before her start date, the employee was hospitalized and diagnosed with preeclampsia, a pregnancy-related impairment affecting the circulatory system." She reached out to her HR department to inform it of her diagnosis and "asked what steps she needed to take next." Unfortunately, the hospital "responded by with­drawing her job offer, even though she only needed the minor accommodation of delaying her start date by several weeks."
According to the lawsuit, Saint Clare's conduct "violated the Americans with Disabilities Act (ADA), which requires that employers engage with applicants and employees to provide reasonable accommodations for disabilities absent undue hardship and prohibits employers from taking adverse action against qualified applicants and employees based on their disability." 
As a result, the plaintiff alerted the EEOC of what happened, and after attempting to reach a resolution via its conciliation process, the EEOC filed a lawsuit in U.S. District Court for the District of New Jersey. EEOC Trial Attorneys Edumin Corrales and Caitlin D. Brown litigated the case, and were supervised by EEOC Supervisory Trial Attorney Kimberly A. Cruz.
In the end, an agreement was reached via a consent decree which provides "a total of $77,550 in lost wages and other damages, along with significant non-monetary relief designed to prevent further discrimination." For example, the non-monetary relief includes "an injunction prohibiting Saint Clare's Health from discriminating against employees and candidates for employment based on disability, including pregnancy-related impairments; updates to the company's internal policies; and mandatory training for Saint Clare's Health employees about federal anti-discrimination law." Additionally, the hospital system must report any internal complaints of disability discrimination or retaliation to the EEOC for two and a half years.
When commenting on the matter, EEOC Regional Attorney Jeffrey Burstein said:
"It is critical for employers to understand that the law requires them to provide a reasonable accommodation to applicants with disabilities so that they can perform the job's essential functions…We are pleased that Saint Clare's Health worked with the EEOC early in the litigation process to make the harmed employee whole."
EEOC District Director Judy Keenan chimed in and said:
"The ADA affords women with pregnancy-related impairments the same right to reasonable accommodation as other employees who suffer with non-pregnancy-related disabilities. Targeted EEO training and revisions to anti-discrimination policies that highlight pregnancy-related impairments are concrete steps toward protecting candidates and employees from disability discrimination."
Sources:
Saint Clare's Health to Pay $77,550 to Settle EEOC Disability Discrimination Lawsuit
Hospital to Pay $77,550 in Disability Bias Settlement With EEOC