A strip club in San Antonio was recently sued over allegations of pregnancy discrimination.
---
A San Antonio strip club is at the center of a lawsuit alleging pregnancy discrimination. The suit was filed by a former bartender, Sara Soto. She said when she became pregnant, her managers told her she "no longer fit the 'fantasy' of the establishment."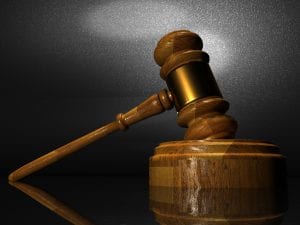 Soto filed her suit against San Antonio Men's Club and its managers. The suit alleges her managers "reduced her hours to zero after she informed them she was expecting a baby." She began working at the club back in 2017 and said she typically worked at least five shifts per week. However, about two months after informing the club of her pregnancy, she got bumped down to three shifts per week, then two.
When she reached out to her managers to ask why she was missing out on shifts, one responded by allegedly saying:
"I am suppose to let u go till ur done with the pregnancy but was tryn to give u some shifts." 
This was after she spoke with Kenneth Dean, the general manager of the club. He allegedly told Soto that she "no longer fit into the 'fantasy' of the business because no one wanted to see a pregnant woman at a strip club."
Then, four months after telling her managers of the pregnancy, she "went into work for a baby shower and learned that she was no longer on the schedule at all." Unfortunately for her, she was never scheduled again.
As a result, Soto reached out to the U.S. Equal Employment Opportunity Commission (EEOC) to file a complaint, arguing that the "strip club had violated Title VII of the Civil Rights Act by discriminating against her for her pregnancy." After investigating the matter, the federal agency found "that the available evidence showed her pregnancy was "the motivating reason for the adverse actions taken against her" and that the business "did not provide evidence to show that the adverse actions taken against the Charging Party were motivated by non-discriminatory reasons." It further stated:
"As such, I find that Respondent violated Title VII by reducing Charging Party's work shifts, then by removing her entirely from the work schedule, effectively terminating her employment due to her sex."
In the end, the EEOC granted Soto the right to sue the club in federal court. She is seeking damages to help cover lost wages and emotional suffering.
This isn't the first time a strip club has been sued after firing a pregnant worker. In 2013, a stripper in Atlanta was taken off the schedule when she told her manager she was pregnant. At the time, the judge overseeing that case, U.S. District Judge Fred Biery, wrote:
"Should the parties choose to string this case out to trial on its merits…the Court encourages reasonable discovery intercourse as they navigate the peaks and valleys of litigation, perhaps to reach a happy ending."
Sources:
Strip Club Bartender Says She Was Fired for Getting Pregnant
Strip Club Bartender Sara Soto Says She Was Fired by 35 Bar & Grills for Getting Pregnant