Even though the judges ruled in Palin's favor, she'll have to meet a high burden to prove the Times acted with real malice.
---
A federal court has reinstated former vice presidential candidate Sarah Palin's defamation suit against The New York Times.
Palin, reports the Associated Press, claims that the New York Times falsely accused her of inciting a mass shooting that left a U.S. congresswoman severely injured.
The decision, made by a three-judge panel of the 2nd U.S. Circuit Court of Appeals, criticizes a lower-court ruling. According to the panel, a district judge improperly dismissed Palin's suit without giving her time to obtain e-mail records or other evidence that could've aided her case.
"District courts are not free to bypass rules of procedure that are carefully calibrated to ensure fair process to both sides," Judge John Walker wrote in the unanimous opinion.
Furthermore, Walker says that the district judge appeared biased against Palin and was unduly swayed by testimony from Times editor James Bennet.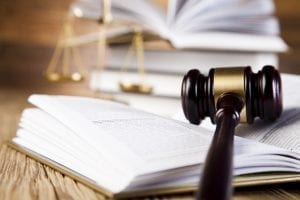 Bennet, adds The New York Daily News¸ wrote much of the controversial piece, entitled 'America's Lethal Politics.'
"It is plain from the record that the district court found Bennet a credible witness, and that the district court's crediting his testimony impermissibly anchored the district court's own negative view of the plausibility of Palin's allegations," the panel wrote.
However, the A.P. notes that the reversal wasn't made with much enthusiasm. The judges said it'd be difficult to prove that the Times acted with 'actual malice' when it published the 2017 editorial piece at the lawsuit's center.
"Nothing in this opinion should therefore be construed to cast doubt on the First Amendment's crucial constitutional protections," wrote the 2nd Circuit. "First Amendment protections are essential to provide 'breathing space' for freedom of expression."
The 'Lethal Politics' editorial included an image circulated by the Palin campaign in 2011. The graphic included a map of contested and targeted electoral districts, with Democrats' names put under stylized crosshairs. Benet's article incorrectly said the map showed Democratic candidates' faces, suggesting the image was an example of "political incitement" causing real-world violence.
Palin, who launched her lawsuit shortly after the piece's publication, claims the Times made a frivolous connection—one they knew not to be true.
Two attorneys for Palin, Libby Locke and Ken Turkel, say the case isn't a challenge to free speech so much as it's a check on media accountability.
"This is—and always has been—a case about media accountability," Locke and Turkel said. "We are pleased with the court's decision, and we look forward to starting discovery and ultimately proceeding to trial."
The Times said in a statement it was unhappy with the reversal.
"We are disappointed in the decision and intend to defend the action vigorously," a New York Times spokesperson said Tuesday.
Sources
Court reinstates Sarah Palin suit against New York Times
Sarah Palin's Defamation Suit Against New York Times Is Reinstated
Sarah Palin defamation suit against New York Times revived by appeals court on technicality
Sarah Palin's Lawsuit Against The New York Times Can Move Forward, Court Rules