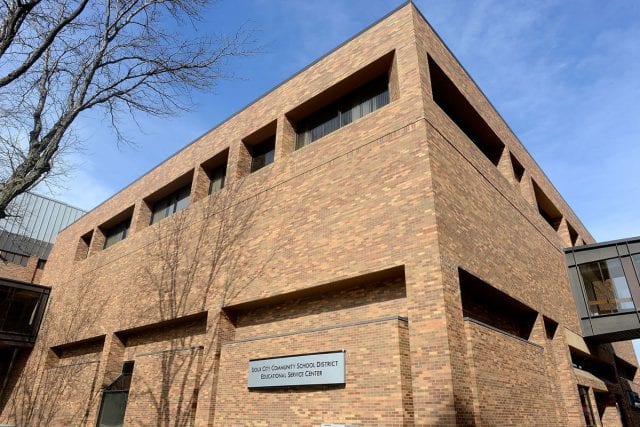 A settlement has been paid to Amber Greene, the mother of an elementary school student who claimed her son was injured "because staff members failed to protect him from another student's bullying behavior." The settlement, paid by the Sioux City Community School District, totals $262,500 and was approved by the school board back in December. Other legal matters "prolonged the case" that was later dismissed by Greene's attorney back on April 28.
Despite agreeing to the settlement, the school district will not admit liability, and district spokeswoman Allison Benson said the "settlement amount was reimbursed by the district's insurance carrier."
But what happened exactly that led to the lawsuit being filed in the first place? Apparently, Greene claims that "physical contact between her son and another student on April 1, 2011, led to her son needing a second cornea transplant in his eye." As a result, she sued the school district in August of 2015 in Woodbury County District Court.
According to the lawsuit, the mother was concerned that her son, who was in kindergarten at the time, was being bullied by another student. Apparently, after "her son had [his first] cornea transplant in his left eye, Greene said she asked school staff to make sure that when her son returned to school, he not be anywhere near the student who had been picking on him." Additionally, when the child returned to school he was to only have indoor recess, according to a doctor's order. However, school officials sent him to outdoor recess "on his first day back to school." The altercation between Greene's son and the bully occurred when recess was over and it was time to line up to go back inside. Once lined up, "Greene's son was hit in the left eye by the same student Greene had earlier complained about."
Because of being hit in the eye so soon after his first cornea transplant, Greene's son required a second one and, according to the lawsuit, continues to suffer "significant vision loss in the eye."
Understandably Greene has pointed the finger of blame at the school for disregarding her son's doctor's order that would have kept him inside and away from the bully. So, when she sued, she demanded the settlement cover "past and future medical expenses, which could include additional future cornea transplants."
Fortunately for Greene and her son, the settlement will cover quite a bit. For example, it includes a "district payment of $161,636 for the purchase of an annuity that will disburse five payments totaling $266,768 to Greene's son beginning in 2023 and ending in 2039." It also includes "district payments of $8,452 to the Iowa Department of Human Services and $90,410 to the law firm that represented Greene."

Sources:
School district pays $262,500 to settle lawsuit
Iowa school district pays $262,500 to settle bullying lawsuit
Join the Discussion