As more attention is given to social media harm, Seattle schools file suit against social media platforms.
---
Seattle's public school system has filed a lawsuit against several tech platforms alleging that they've had a negative impact on the welfare of the school's students. In today's digital age, children and adolescents around the world are connected with social media and other apps that are easily accessible on the web. They immerse themselves in online content, watching shorts, liking friends' posts, and posting selfies. Many young people also have smartphones and take these to school. Seattle's administrators are claiming this "has impeded the ability of its schools to fulfill its educational mission." The lawsuit was filed against the parent companies of popular social media platforms, including Facebook, Instagram, TikTok, Snapchat and YouTube.
Disturbingly, a recent study found that adolescent girls, specifically, are frequently met with videos encouraging eating disorders on TikTok, and experts say these sites have also aided in the significant increase in teen suicide and self-harm rates over the past few years. Children and teens are already vulnerable to mental health issues including depression and anxiety. These are formative years in which bodies are changing, hormones are wacky and peer acceptance is everything. Being able to view destructive content online only further perpetuates these age-old issues.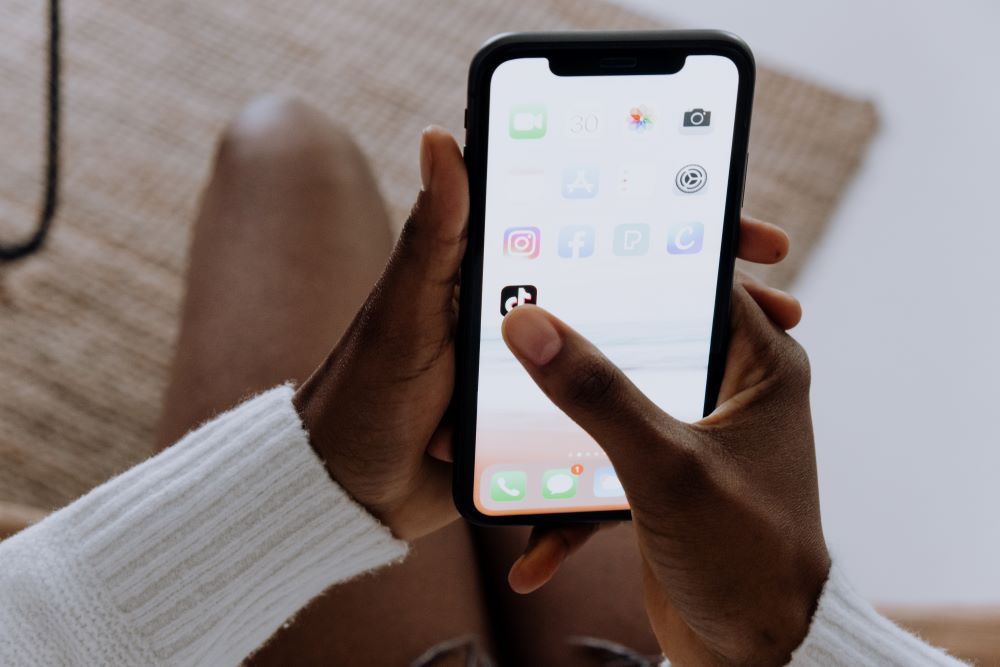 Seattle's district is the largest in Washington state with an attendance of 50,000 students. Its suit says the tech giants "have successfully exploited the vulnerable brains of youth to maximize how much time users spend on their platforms in order to boost profits. The actions taken by the platforms have been a substantial factor in causing a youth mental health crisis, which has been marked by higher and higher proportions of youth struggling with anxiety, depression, thoughts of self-harm, and suicidal ideation."
The school district's suit went on to cite "students experiencing anxiety, depression, and other mental health issues perform worse in school, are less likely to attend school, more likely to engage in substance use, and to act out." The district said it "continues to take additional steps to train teachers and screen students for mental health symptoms who may need further support, but it needs a comprehensive, long-term plan and funding amid the growing mental health crisis today's youth are experiencing at [the companies'] hands."
The district's move certainly isn't the first time these platforms have taken some heat in recent years. Parents and school administrators alike have long voiced their concerns that students are spending too much time idly browsing the web. This makes it difficult to ensure they're paying attention in the classroom and completing their homework on time. It also makes it more likely that they'll be sedative rather than engaging in sports and other physical activities.
Antigone Davis, Meta's global head of safety, responded to the litigation by saying the company " continues to pour resources into ensuring its young users are safe online." She added that the platforms "have more than 30 tools to support teens and families, including supervision tools that let parents limit the amount of time their teens spend on Instagram, and age verification technology that helps teens have age-appropriate experiences…We'll continue to work closely with experts, policymakers and parents on these important issues."
The district's decision could set the stage for more litigation to follow as schools continue to fight for the attention of their students.
Sources:
Seattle public schools sue social media companies for allegedly harming students' mental health
TikTok Algorithms are Exposing Preteens to Self-harm, EDs
Seattle public schools blame tech giants for social media harm in lawsuit