Meditation, yoga and pranayama can help with medical degree stress.
---
Burnout is common among students seeking medical degrees. These individuals spend a lot of time knee-deep in studying difficult topics. So, it's not surprising that this produces high levels of stress and anxiety that can be particularly hard to manage. Many students feel as if they're coasting by in 'survival mode,' counting down the days to graduation.
Many studies have found that female students seeking medical degrees often experience higher levels of anxiety and fatigue than their male counterparts. This has to do with their natural ability to cope with high levels of stress. It's, therefore, essential that these students identify an outlet that can help them continue push forward while being mindful of their overall health and well-being so they're not tempted to give up altogether.
A new study conducted by Defence Institute of Physiology and Allied Sciences, New Delhi and published in Cureus demonstrates the importance of self-care for symptom management. It specifically details how yoga, pranayama and meditation are all helpful for minimizing stress and maximizing quality of life among medical students. These self-care practices create a sense of peace in the brain's please-reward center. The study analyzed the results in 105 students, reviewing survey responses across twelve weeks.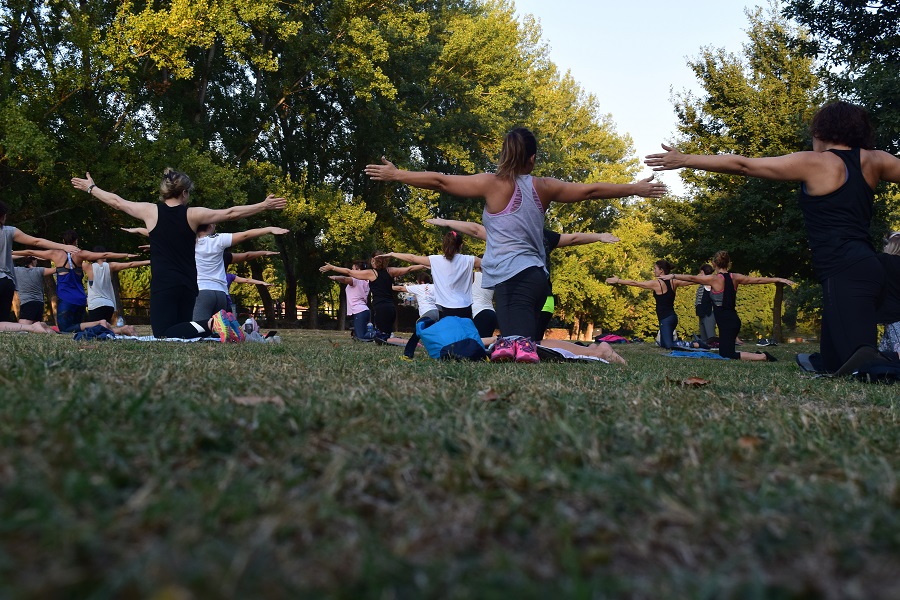 The well-known ancient method pranamaya has evolved into a common practice for students with fatigue, stress, anger, etc. It focuses on connecting with one's true self by accessing inner wisdom. A holistic approach, the practice concentrates on the integration of mind, body and spirit, surmising that by tapping into one's inner wisdom, decisions can be made to align with the person's highest good. Centered on breathwork, it sets the mind at ease and can help prepare medical undergraduates the pressures of life after college. Yoga and meditation serve as compliments to this ancient practice, allowing students to carry out the objectives of pranamaya.
In the study, the students were assigned to certain categories including; a control group, yoga, meditation or pranayama. Each group has at least a professional coach and included some form of 40-minute sessions daily. A questionnaire was assigned for assessing anxiety, stress and anger levels, and the results were self-reported.
The research team found that as the treatment continued, students practicing all three forms of self-care reported experiencing more dramatic decreases in distressing mental health symptoms. All groups benefited, and this demonstrates that a little self-care can go a long ways for easing the minds of medical students. 
Another similar study that was conducted by the American Medical Association (AMA), found that medical students are more likely to experience symptoms of burnout, such as exhaustion, feelings of detachment, and a loss of interest in their school work, than students pursuing other degrees. The study found that medical students are more likely to report problems with sleep, diet, and exercise as well. The results of the latest research show promise for minimizing these symptoms in medical students moving forward.
Working with a therapist can also help individuals to process feelings of burnout and associated fatigue, loss of interest, poor mental health, etc. Many colleges and universities other free counseling services to students while they're enrolled.
Sources:
Effect of Practicing Meditation, Pranayama, and Yoga on the Mental Health of Female Undergraduate Medical Students: An Interventional Study
Effects of Yoga on Perceived Stress, Anxiety and Depression among Undergraduate students.
Yoga and perceived stress, self-compassion, and quality of life in undergraduate nursing students