The family of an inmate who was found dead after being left untreated for asthma receives an undisclosed settlement.
---
A settlement for an undisclosed amount was reached in a federal lawsuit involving the family of an Arkansas inmate whom employees of a for-profit jail allegedly left to die in his cell in 2015 after he was not given prescription medications and his health worsened.  Representatives for Michael Sabbie's family sued LaSalle Corrections, the company responsible for operating the Bi-State Justice Center in Texarkana, Texas.  The lawsuit also included Bowie County, Texas, and the city of Texarkana, Arkansas, because the city and jail operate on within both state lines.  Individuals named as defendants are current and former jail staff including Licensed Vocational Nurses Tiffany Venable and Mia Flint; Capt. Brian Jones, Lt. Nathaniel Johnson, Sgt. Daniel Hopkins, and correctional officers Clint Brown, Robert Derrick, Stuart Boozer, Andrew Lomax, Shawn Palmer and Simone Nash.  Sabbie, 35, had many recognized medical conditions that he needed to take medication for.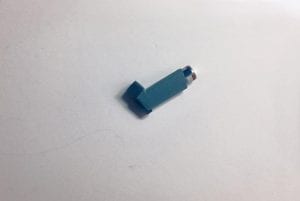 The family's lawsuit claimed the correctional center and its employees "deprived Sabbie of medications and treatment even though he told staff he suffered from heart disease, asthma, high blood pressure, diabetes and other medical conditions."  The man was found unresponsive in his cell three days after he was arrested on July 19 over a verbal dispute with his wife.
On July 20, the lawsuit alleged, Sabbie reached out to the jail's staff and told them he was having trouble breathing.  Yet, he was not given his medication.  Instead, an officer issued a disciplinary infraction which accused Sabbie of "creating a disturbance" by faking illness.  Sabbie collapsed the following morning before he was scheduled for a court appearance.
Jail video clearly shows Sabbie having difficulty standing and breathing after an altercation in which guards used pepper spray on him.  In the video, Sabbie can be heard inolving staff and saying at least 19 times that he couldn't breathe.  He was handcuffed and briefly taken to a nurse, then the shower, where he collapsed.  He was returned to his cell and found the following morning.  The lawsuit indicated staff never checked Sabbie's blood pressure or blood sugar levels and didn't give him any of his required medications.
Unfortunately, this isn't the first time an inmate with a medical history has been left to die at the correctional center.  In 2017, a Miller County court approved a $200,000 settlement against LaSalle Corrections involving a matter in which a diabetic woman also died.  Morgan Angerbauer died of ketoacidosis, a condition resulting from severely high blood sugar levels, after former licensed vocational nurse Brittany Danae Johnson, 27, refused to treat her.  Johnson eventually pleaded guilty to misdemeanor negligent homicide and served a three-month sentence in the Miller County jail.
Interestingly, a judge approved the settlement in Angerbauer's case despite some significant logistical issues with her estate and the objections from Texarkana attorney David Carter, who represented Angerbauer's mother, Jennifer Houser.  Houser was initially appointed administrator of her daughter's estate, because no will was present.  She later, allegedly, said during disposition that she did not want to be part of any matters involving the estate and was ultimately removed from her appointment.  Once a settlement was reached, however, Houser recanted her statement, claiming she was removed without her consent and ultimately received part of the funds.
Sources:
For-profit jail, family settle Arkansas inmate death lawsuit
Lawyers announce settlement in 2015 jail death