Blogging, whether done for a business or as a business, can be a profitable venture. This is especially true if you're following best practices.
---
Blogging is a popular online activity that can easily turn into a profitable business if you are able to write high-quality posts week after week. However, it's not easy to stand out from the crowd of competitors with thousands of authors in every niche. As a blogger, you'll need more than just quality writing to get your foot in the door.
Cross-promotion is critical to the success of your blog, with email newsletters being one of the most important channels in this field. Why is that so?
Well, it turns out that over 70% of Millennials identify email as their preferred means of business communication. At the same time, studies show that email marketing generates an average return of $38 for every dollar you spend on it.
In such circumstances, the only question is how to take advantage of this marketing tool. We will show you seven email hacks to make you a more efficient blogger.
Planning and Scheduling
Consistency is a basic precondition of the successful newsletter. According to the report, almost half of consumers say they would like to receive promotional emails from their favorite brands on a weekly basis, but the same goes for bloggers and their email messages.
Keeping your emails consistent will build anticipation and create the feeling of excitement among subscribers. Therefore, you should plan content well in advance and schedule newsletters to maintain the same rhythm over time.
Segment the Audience
An email newsletter is not a "one size fits all" type of content. On the contrary, the goal is to segment the audience to maximize the conversion potential of your emails. You can do that by creating content that perfectly fits the needs and requirements of your subscribers.
Using a simple website analytics tool, you can detect a few audience groups based on their online behavior and interests. It makes content creation a lot easier because you can't miss the topic, which means that your subscribers will enjoy the content and eventually become full-time leads.
Choose the Right Style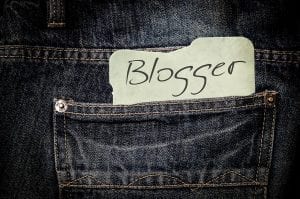 Speaking of audience targeting, we suggest you find the right writing style that matches the vision and values of your subscribers. Janice Beck, a blogger at BestEssayTips, explains how this works: "If your followers are serious business professionals, they probably prefer data-driven analyses with numbers and charts. On the other side, younger subscribers enjoy infotainment, so you can add a delicate touch of humor to the newsletters to make them more amusing."
Don't Play with Content Quality
You will often hear marketers claiming that "content is king" and we must admit they are right. You cannot afford to play with content quality because it can ruin your blog promotion in no time. You must keep the highest level of quality week after week, creating posts with these features:
Great ideas: Boring themes can only chase away your subscribers.
Attractive headlines: A title is the first thing users see and you need to make it intriguing.
Word count: The best posts are longer and require over 2,000 words to cover the subject from all points of view.
CTA buttons: Add a CTA (call to action) button that stands out from the rest of the content.
Create Evergreen Content
If you want your blog posts to stick around for a long time, you need to create evergreen content across all channels of promotion. What does this mean? To put it simply, it means you shouldn't always write about trending topics because they come and go and people tend to forget them quickly. Instead, you should write a lot of top-notch articles that can remain popular forever.
Use the Most Relevant Keywords
All keywords are important, but sometimes you have to dig deeper to find the most relevant solutions for your content. Don't be afraid of using alternative options, long-tail keywords, and phrases that can distinguish your newsletters from competitors.
For instance, you could be writing about underwear, so it's naturally one of the main keywords. However, users rarely ever look for such a broad concept and they narrow down the search by using long-tail keywords like "plus-size French cut panties".
The point is that you need to walk in their shoes in order to understand what users really need and expect you to deliver.
Don't Sell, Educate
The last tip on our list is to write informative and educational posts, avoiding too many sales-related messages and direct promotion. Use the 80/20 pattern and create 80% of informative posts, while only 20% of newsletter content should be promotional in nature. That way, you can satisfy the needs of your audience without the fear of losing professional credibility.
Multichannel promotion is extremely important to the success of your blog. This is why you should tailor a compelling email newsletter, win over fresh subscribers, and establish a long and trustworthy relationship with your followers.
It's a difficult and time-consuming process, but the benefits are massive. Following the seven hacks we described above, you can turn followers into friends and drive more leads and conversions in the long-term perspective.