It's not necessarily about spending more money when you're looking to increase your sales – it's about using the right strategies and doing what's effective.
---
Even if you're working within a limited budget, there are a number of things that you can put in place today that will help increase sales and grow your business. It's not necessarily about spending more money, but rather working smart and doing the things that will make a difference and show improvements. Here are seven ways you can begin boosting your sales almost immediately, even while working within a limited budget:
Work with Customers You Already Have
Seems very obvious, but many companies focus on acquiring new customers, while forgetting that they already have a great databank of customers who have already committed to them in the past. If you've got customers who were happy with the work you did for them in the past, turning them into repeat customers will be much easier than trying to get new customers to take the plunge. 
They're also a great resource of information for improvements that you can make and additional things they would like to see you provide. Their input can even have a great impact on future customer acquisitions. 
Offer Products and Services as a Bundle
Customers generally see bundle packages as a good deal even if the savings are quite minimal. It makes it much easier to upsell a customer when they are able to put a package together that meets several of their needs, while also saving them money. And, if they can get a number of services from one provider, it makes their lives easier as well. If you're able to, have some flexibility in the bundles you offer, allowing them to potentially swap out different products or services, or build a package that suits their own needs.
Get Referrals
Past customers who were happy with their experience are also a great resource for referrals. And, when someone receives exceptional service and is totally satisfied with their experience, they are generally more than willing to provide their feedback and offer a positive review. "Reviews from real customers are great because they are testimonials from real people, which other potential customers can read to glean information about what they can expect if they decide to choose your company," explains Marcia Flowers, an educator at Next Coursework and BritStudent.
Offer Discounts or Limited-Time Sales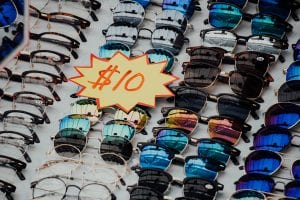 Although it may seem counter-productive, temporarily offering a great discount can help drive sales and increase your databank of happy customers. Be clear in the offer you're giving, including any exclusions and the date the offer expires. Getting new customers in the door is a difficult task, but offering a discount is one way to have them give your company a chance.
Just Listen
While you're trying to do all sorts of marketing techniques and other strategies to boost your sales, you may be overlooking the simplest thing – just listening. Clients and customers will give you plenty of information if you're willing to listen. Be open to suggestions and actively listen to everything they have to say. If there's room for improvement, take that cue and make the necessary changes. Customers are your best resource for how things can be improved because they're the ones who are using your service.
Take Advantage of Social Media
Social media is an ever-growing space, so it's almost becoming necessary to have a strong presence throughout social media. "It's easy for customers to provide reviews, share your information and get in contact with you. You can also easily communicate with them, offer promotions and update them on the latest news in your field," shares Australia2Write.com's e-learning blogger, Edwin McCullen.
Increase Your Prices
As counterintuitive as it may seem, increasing prices can actually help increase your sales. Too steep of an increase can, however, drive customers away in search of a better deal. But, if you're open and upfront about upcoming price increases, and they are within a reasonable amount that's still competitive in your area of business, you can see positive growth. 
It's not necessarily about spending more money when you're looking to increase your sales – it's about using the right strategies and doing what's effective. Implementing these strategies in your business plan can help you see increased sales and business growth without having to invest too much capital.