University of Michigan employees to submit to depositions in a sexual assault lawsuit student filed against professor.
---
A judge has ordered University of Michigan employees to submit to sworn depositions in a federal sexual misconduct lawsuit filed by former graduate student, Andrew Lipian, who was in the UM School of Music, Theatre & Dance program.  He alleged David Daniels, an opera singing professor, sexually harassed and assaulted him while he was in the program.  Daniels is currently on forced, paid leave.
Lipian's lawsuit claims the respected university failed to properly address Daniels after officials were made aware of sexual misconduct accusations filed against him beginning in March 2018.  The witnesses scheduled to be deposed in the pending case include Elizebeth Seney, an investigator in the Office of Institutional Equity, Office of Institutional Equity Interim Director Jeffrey Frumkin, assistant music Professor Matthew Thompson, UM Director of Choral Activities Eugene Rogers, and Melody Racine, the former interim dean of the School of Music, Theatre & Dance.  Racine signed a recommendation that Daniels receive tenure in May 2018 after the allegations had already been made.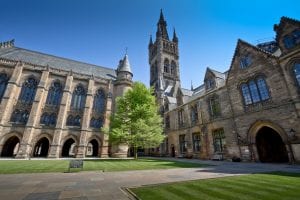 UM must also release internal sexual misconduct files involving Daniels between fall 2015, when the university hired Daniels, and May 2018, when Lipian graduated from the program.  Lipian must provide a whole host of relevant data including "income tax records, all communications in his possession with Daniels, all communications in this possession with Samuel Schultz, who says he was raped by Daniels and Daniels' husband, William A. Scott Walters, in 2010, communications with another student whom Daniels solicited for sex, communications with UM's Sexual Assault Prevention and Awareness Center, medical records related to treatment for emotional or psychological issues, and proof of financial damages," according to court records.
The court is approving subpoenas for the release of communications Walters and Daniels had with Lipian.  The judge denied a request by UM attorneys to force Lipian to provide any communications with media.
Lipian claims Daniels "made numerous unwanted sexual advances over a two-year period, and on March 24, 2017 sexually assaulted him" after he was drugged, according to court records.  And, this isn't the first time Daniels has faced a sexual misconduct complaint.  Another student has also provided UM police screen shots of sexually charged messages he exchanged with Daniels.  The messages appear to proof Daniels offered the student $300 for sex and later asked the student not to tell anyone.
UM's Office of Institutional Equity (OIE) determined in February of this year that Daniels violated its sexual harassment policy.  However, the student said he wasn't contacted by the OIE until several months later, in November.  In fact, the office learned of this incident and another solicitation back in March of 2018 but closed the cases after Daniels denied the allegations.
Daniels and his husband were also accused of raping Schultz, who was a Rice University graduate student.  Schultz says he was "sexually assaulted after becoming incapacitated" as well.  He didn't officially report the incident to police until July 2018.  The couple admitted to the encounter but they insist it was consensual.  Prosecutors charged Daniels and Walters with second-degree criminal sexual conduct on January 29, 2019.
Court documents show UM administrators finally told Daniels to stay away from campus and students in August 2019.  However, Lipian's attorney, Deborah Gordon, believes the university should have acted much sooner to protect the safety of its students.
"They knew, as of July, that he lied," Gordon said, "So why is he still on the payroll?"
Sources:
'U' must submit to sworn depositions in Lipian lawsuit
University of Michigan must submit to sworn depositions in sexual misconduct lawsuit, judge says