The lawsuit was dismissed after the plaintiff failed to find new legal counsel.
---
A sexual abuse lawsuit filed against singer-songwriter Marilyn Manson was dismissed by a Los Angeles-based judge on Tuesday.
According to FOX News, the complaint was originally filed by Ashley Morgan Smithline, who accused Manson of multiple instances of rape and sexual abuse.
The assaults allegedly occurred between 2010 and 2013.
Howard King, an attorney for Manson, issued a statement thanking Smithline for choosing to see the lawsuit dismissed.
"We thank and commend Ashley Smithline for dismissing her claims against Brian Warner without seeking or receiving anything in return," King said, referring to the celebrity by his lesser-known legal name.
"Ms. Smithline has refused to be manipulated by others who are trying to pursue their own agendas against Mr. Warner," King added. "We wish her well and will continue to work to assure that a significant price will be paid by those who have tried to abuse our legal system."
FOX News reports that the lawsuit was formally dismissed by Judge Fernando L. Aenlle-Rocha after Smithline filed a motion to withdraw representation.
The case was dismissed without prejudice after Smithline failed to find another attorney by the December 5 filing deadline.
However, since Smithline's lawasuit was dismissed without prejudice, she could still file another claim against Manson in the future.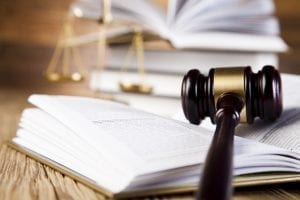 In earlier arguments, attorneys for Manson claimed "that before making their public accusations against Mr. Warner—all based on acts alleged to have occurred as much as ten or more years earlier—they met and spoke with each other, often as a group, regarding the accusations they would make."
Manson's lawyers submitted several legal documents alleging that "multiple women" had conspired to "falsely accuse" the singer of sexual abuse.
Evan Rachel Wood, the singer's former partner, had also accused Manson of "grooming" her as a teenager.
Wood made her claims public in a February 2021 Instagram post.
"The name of my abuser is Brian Warner, also known to the world as Marilyn Manson. He started grooming me when I was a teenager and horrifically abused me for years," Wood wrote.
"I was brainwashed and manipulated into submission. I am done living in fear of retaliation, slander, or blackmail," Wood wrote. "I am here to expose this dangerous man and call out the many industries that have enabled him, before he ruins any more lives. I stand with the many victims who will no longer be silent."
Manson addressed multiple accusations in a declaration submitted to the court in July of 2021.
Speaking to the court, Manson said that, while he had relationships with many—if not all—of the plaintiffs, the relationships had been, to the best of his knowledge, entirely consensual.
"I understand that on or around February 1, 2021, Wood posted to Instagram that I was her abuser, and shortly thereafter a number of other women simultaneously emerged with false public accusations against me of abuse, assault, rape, threats, trafficking, and the like," Manson said.
"These women include Ashley Morgan Smithline, Ashley Walters, Jane Doe, and Esme Bianco. To the extent I had relationships with these women, those relationships were consensual," Manson added. "I never abused, assaulted, raped, threatened, or trafficked any of these women, as they contend. Their accusations against me of abuse, assault, rape, threats, and the like are unequivocally false."
Sources
Marilyn Manson Sex Assault Lawsuit Dismissed After Accuser Misses Deadline
Marilyn Manson sexual assault lawsuit dismissed by federal judge
Marilyn Manson sexual assault lawsuit dismissed without prejudice