Owning your own business can be a great adventure. There are some small business investments you can make that will have big payoffs in terms of legal protections for you and your company.
---
Opening a small business is the dream of many Americans. It can be rewarding and fulfilling. However, no successful business comes without hard work and risks to be taken. As a business owner, it is essential to take steps to cover yourself legally. There are many ways to ensure your bases are covered. Below are some tips and investments to help keep you safe legally.
Hire a Bookkeeper and Accountant
Business owners are required to pay taxes to remain a legal entity. These include self-employment taxes, income taxes and sales tax. An accountant will help you stay compliant with all the tax laws in your area and will also ensure you avoid any fines or back taxes from the IRS. A bookkeeper can help you accurately and legally record all business transactions using a specified accounting method. Depending on your industry, you will have specific record-keeping applications to follow in order to stay legally compliant. If you do end up getting into legal trouble, proper bookkeeping and accounting will help you set things straight.
Have a Security System Installed
Video surveillance can offer a number of benefits to small businesses and can help you cover your bases legally if something should happen. Not only can security cameras protect your business from burglaries and break-ins, but they can also play a crucial role in sustaining your business and making sure it is a safe place to work and visit.
The last thing your business needs is a frivolous lawsuit by a disgruntled employee or a fake slip-and-fall injury from a customer or employee being filed. The cameras should be placed throughout your place of business at exits, entrances, offices and even the parking lot. If an incident happens anywhere on your property, you will have the video evidence to support you if a lawsuit is filed.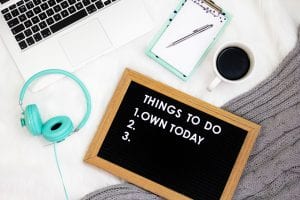 Purchase Proper Workers' Compensation Insurance
If your business employs workers, you will be required by law to purchase workers' compensation insurance. It is important not to skimp on this insurance coverage because it can help you out if something happens to one of your employees. Coverage should start the very first day a worker begins their employment. Workers' comp insurance will cover legal issues and medical illnesses. Check your state's laws regarding workers' compensation to make sure you buy the right policies.
Create a Company Handbook
Every business has legal liabilities to follow. To ensure your employees are aware of and understand your company's liabilities in full, you should consider creating a company handbook. As a business owner, you may be liable legally for things your employees do while they are representing your business.
Employee and company handbooks are a great option to inform about legal boundaries and values concerning your company. It can also be used to establish what is and is not considered appropriate behavior both internally and externally. If you have a lawyer, be sure they help you create it so that all of your bases will be covered legally.
Hire a Lawyer
No matter how much you prepare yourself and your business to be compliant with laws and regulations, complicated legal issues can still arise. If you are a new business, do not try to save money by overlooking the importance of having sound legal counsel when you need advice. A price cannot be put on having the right lawyer at your side in the event you are facing a lawsuit or other legal issues. Ideally, a business attorney who is experienced in securities law, contract law, employment laws and intellectual property laws should be considered.
These are just a few things small business owners should inquire about. Starting a business can be difficult, even a small one. However, if you work hard at getting your business up and running and following a checklist to ensure you have covered your bases legally, you will be able to save yourself some major headaches down the line. Being prepared could even save your business at some point.