The lawsuit alleged that Maplewood jailed commuters who couldn't afford to pay exorbitant fines.
---
A Missouri city will pay an estimated $3.25 million to settle a federal lawsuit alleging that the municipality ran a debtors' prison, wrongfully jailing over 7,000 people for minor infractions.
According to the initial complaint, local law enforcement routinely arrested people for trivial offenses—and then forced them to either pay exorbitant fines or face extended time behind bars.
The New York Times reports that Maplewood, a St. Louis-area suburb, will pay compensation to people who were wrongfully incarcerated in the local jail, as well as 20,000 people who were forced to pay certain city fines and fees between 2011 and 2021.
Nathaniel Carroll, an attorney for ArchCity Defenders, told The New York Times that Maplewood exploited impoverished people—many ethnic minorities—to raise revenue and buffer its own income.
"For years, the City of Maplewood wrote thousands of tickets to raise millions of dollars in revenue," Carroll said in a statement, adding that the city's actions "resulted in poor people, and mostly Black people, who were jailed for days at a time until Maplewood had extorted as much money as possible from them."
The settlement, writes the Times, ends a years-long legal fight that began shortly after the death of Michael Brown, a Black teenager who was shot dead by police officers in nearby Ferguson in 2014.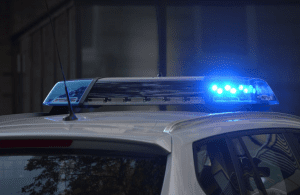 Brown's death prompted unprecedented scrutiny of local policing practices.
One of the plaintiffs named in the lawsuit, 62-year-old Frank Williams, said that he spent 14 days in Maplewood's jail "for failure to produce insurance ID."
While failing to produce an insurance document is, under most circumstances, a trivial offense, Williams could not afford to pay the city's high fines—and was, consequently, put behind bars for 14 days.
Most of the victims named in the lawsuit, notes the New York Times, were lower-income people who commuted through Maplewood on the way to and from work.
The Times reports that other St. Louis-area suburbs have faced similar complaints of racial profiling and harassment. In 2016, for instance, the nearby City of Jennings paid about $4.75 million to settle a lawsuit accusing municipal officials of orchestrating a similar "debtors' prison" scheme.
Sources
Missouri City to Pay $3.25 Million to Settle 'Debtors' Prison' Lawsuit