Starbucks is recalling more than 260,000 Bodum + Starbucks Recycled Coffee Presses after receiving complaints of the top knob breaking off, causing laceration and puncture injuries.
---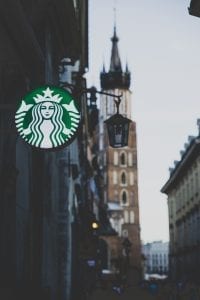 Are you one of the many people who rely on a french press to brew your morning cup of joe each morning? If so, this recall notice is for you. Starbucks recently issued a recall of Bodum + Starbucks Recycled Coffee Presses after receiving reports of customers suffering laceration or puncture injuries when the top knob on their coffee makers broke off.
According to the recall notice, more than 260,000 of the coffee presses have been recalled throughout the U.S. And Canada. The U.S. Consumer Product Safety Commission (CPSC) and Starbucks said the coffee presses "can break and expose the metal rod, posing a laceration hazard." At the time the recall was issued, eight Americans and one Canadian had submitted complaints of the knob "breaking off, resulting in injuries."
Prior to the recall, the coffee press was available for purchase in stores and online from November 2016 to January 2019. For now, if you have one of the recalled coffee presses, you should stop using it immediately and contact Starbucks about how to obtain a store credit refund.
Sources:
Starbucks recalls Bodum coffee press after reports of lacerations
Starbucks recalls coffee presses, says they can break and injure users