Discrimination can take a significant toll on psychological health, research demonstrates.
---
Structural racism is the way societies foster discrimination through systems of housing, education, employment, criminal justice, and health care. Racial discrimination has been overlooked by research in the past years prior to George Floyd's murder in May 2020 by a police officer in Minneapolis. After the Black Lives Matter movement reignited in summer of 2020, there was more interest by the research community to investigate the impact of racism on the brain. Although the interest did not happen overnight, researchers are slowly starting to validate and scientifically recognize the negative effects of discrimination on racial minorities.
Structural racism often factors into symptoms of depression, anxiety, PTSD, substance abuse, obesity, diabetes, and hypertension experienced by racial minorities. Children of color are exposed at a young age to being treated differently than their white counterparts, and people of color, in general, receive unequal treatment when they engage with health care and education systems. They tend to have less access to high-quality education and health services compared to white people from all income levels, not as many economic opportunities as white people due to hiring discrimination and less quality education, and a reduction in pathways to wealth accumulation as a result of less economic opportunities.
Studies are now also finding that minorities experience long-term changes to the brain as a result of racial disparities. They are adapting to the discrimination they experience such as working twice as hard to be in the same position as their white counterparts, and this is leading to chronic stress and poorer health outcomes.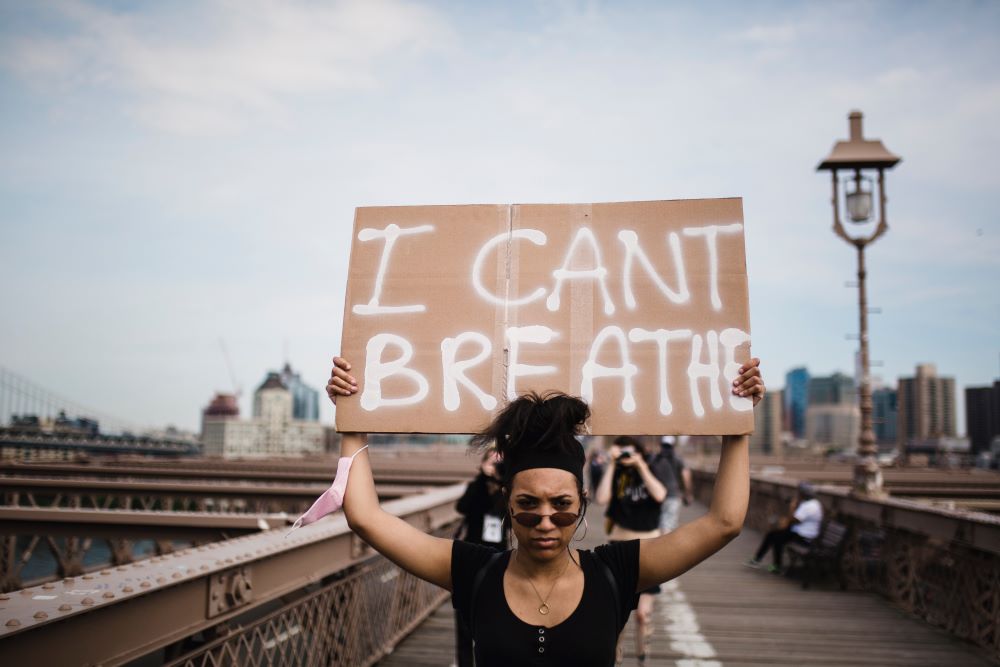 The neural responses in the brain related to threats largely has to do with heightened awareness of one's environment and perceived threats within this environment. Even though Harnett's 2019 study shows there is a higher chance on performing well with attention-related tasks, this higher attention to detail is derived from continuous stress. The Harnett study also shows that there is continuous stress no matter the situation, which is unhealthy and can develop into further medical issues.
A prominent medical issue experienced by minorities is fear-based anxiety which leads to brain degradation over time. As brains are not able to handle being in a continuously heightened state of stress, there is thinner gray matter in cingulate cortices and a loss of the neural connections of the prefrontal cortex, which leads to even more medical issues. There is an increase in systemic brain matter inflammation among Black and Hispanic people, imaging shows.
Mindfulness sessions with therapists and building a trustworthy support network with peers who have been silenced and face similar experiences can help people of color feel validated and seen, rewiring the brain overtime. There are also medications to reduce the continuous stress from the trauma along with the benefits of cognitive behavioral therapy intended change the impacts of structural racism on the brain.
As racism continues to persist, and will not end overnight, recognizing that discrimination negatively affects the brain can help those who've felt invalidated feel validated once again. What they are experiencing is not easily overcome, and it's important to seek out help to heal.
Sources:
Racism takes a toll on the brain, research shows
Racial/Ethnic and Gender Disparities in Health Care Use and Access