With help from your lawyers, you can prove that the other driver was intoxicated in a number of different ways.
---
Intoxicated drivers are capable of causing serious harm on Atlanta's roads, and perhaps the most vulnerable people on these roads are motorcyclists. While the chances of surviving a collision with a drunk driver are decent if you're in a passenger vehicle, the survival rate drops dramatically if you are on a motorcycle. If you were seriously injured by a drunk driver while riding your motorcycle, you might be considering your legal options. Can you sue the drunk driver with the help of qualified lawyers in your area?
Atlanta Motorcyclist Dies in Collision With Intoxicated Driver
Unfortunately, Atlanta motorcyclists lose their lives in collisions with drunk drivers at a fairly rapid rate. On December 11th of 2022, it was reported that a motorcyclist had lost their life in Monroe County after an accident involving an intoxicated driver. Police stated that they found a 58-year-old motorcyclist dead on the road after arriving at the crash scene. This accident occurred after an intoxicated driver lost control of their Ford F-150. He then struck a culvert, veered across the road, and struck the motorcyclist in a head-on collision. The intoxicated driver was subsequently charged with DUI and vehicular homicide in the first degree. Police then reported that the crash was still under investigation. 
How Can You Sue Intoxicated Drivers in Atlanta?
In theory, suing intoxicated drivers in Atlanta should be easy. Georgia is an "at-fault" or "tort" state, which means that the entire system is geared towards proving the negligence of others. In other words, the system is designed to help people who have suffered harm due to the misconduct of others. Since intoxication is a clear example of negligence, you simply need to prove that this was the case. From there, you should receive a fair settlement that covers your medical expenses, missed wages, emotional distress, and any other damages you might have incurred.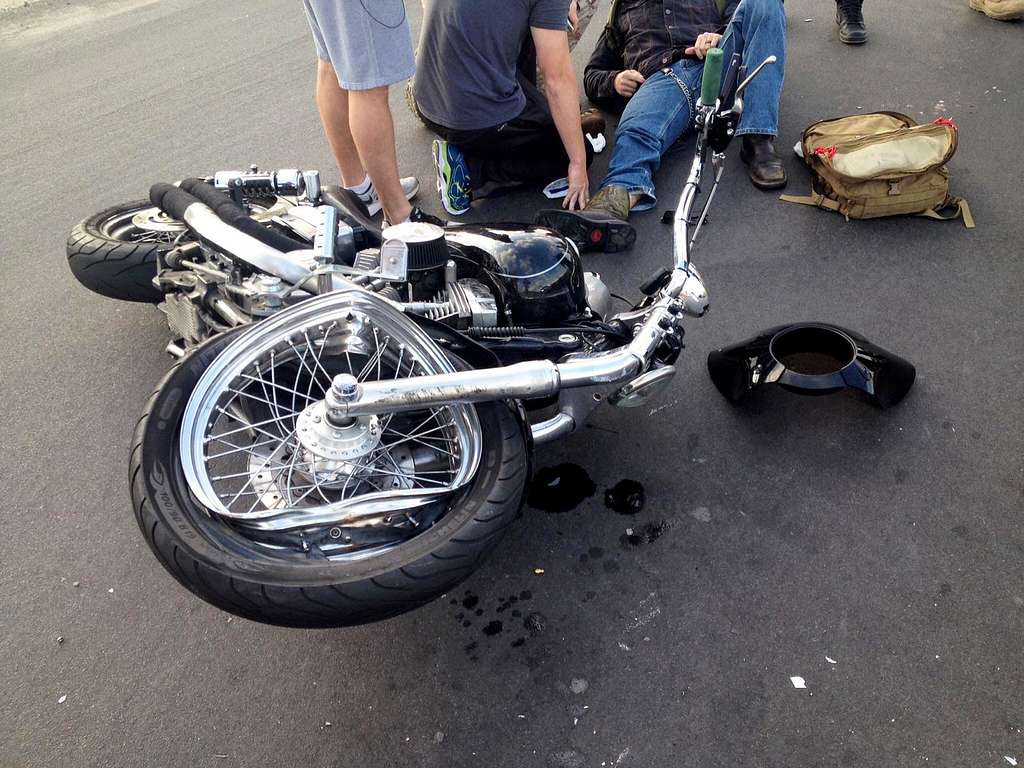 With help from your lawyers, you can prove that the other driver was intoxicated in a number of different ways. The first and most obvious strategy is to simply refer to the police report, which will likely contain information about the driver's behavior and BAC levels. You may also call upon the police officer as a witness to testify about why they beleived the other driver was intoxicated at the time of the crash. Finally, you can call upon other eyewitnesses or use photographs that further back up your story. 
Where Can I Find a Motorcycle Accident Lawyer in Atlanta?
The good news is that there are many Atlanta motorcycle accident lawyers who can assist you. The main thing is to get in touch with one of these Georgia motorcycle accident lawyers as soon as possible. Once you sit down and speak with your motorcycle accident lawyers, you can start to develop a clear action plan and strive for the best results. Reach out to experienced accident lawyers today to get started. 
Sources:
https://www.wsbtv.com/news/local/motorcyclist-killed-collision-with-drunk-driver-deputies-say/47T663IAQBEJXP2CL2WPAVIF5A/
https://wallethub.com/answers/ci/is-georgia-a-no-fault-state-2140688650/
If you have further questions about this article or legal concerns call 800-672-3103.