Personal injury lawsuits filed against government agencies are handled slightly differently compared to normal injury claims.
---
People often forget that government vehicles like fire trucks and ambulances are just as capable of causing accidents as other vehicles. In fact, these vehicles may be more likely to cause collisions than your average passenger car. This is due to the fact that these emergency vehicles tend to drive at high speeds when responding to calls. They also may speed through intersections in a haphazard manner. But what happens if you were injured as a motorcyclist by one of these emergency vehicles? What are your legal options?
Motorcyclist Struck by Fire Truck in Memphis
Back in August of 2022, it was reported that a motorcyclist had been struck by a fire truck in Memphis. The motorcyclist was allegedly struck immediately after the fire truck pulled out of the station to respond to a call. Unfortunately, the motorcyclist later succumbed to his wounds and died after being transported to a nearby hospital. Authorities later stated that this was an ongoing investigation. First of all, this shows that collisions between motorcycles and fire trucks are fairly common in Memphis. Secondly, it's worth mentioning that this was the third crash involving a fire truck in Memphis within just three weeks. In the prior weeks, four people were seriously injured and a fifth was killed in a single fire truck accident. Prior to that, another individual was seriously injured in a third fire truck accident. 
How Can You Sue a Fire Truck?
Personal injury lawsuits filed against government agencies are handled slightly differently compared to normal injury claims. However, the basic principles still apply. You can certainly recover compensation from a government agency such as a fire department. In fact, it may be easier to recover a settlement from the city rather than going after an individual driver who may not even have insurance. That being said, it is very important to get in touch with qualified lawyers as soon as possible to begin the legal process. Lawsuits filed against government agencies may require you to take action sooner rather than later, and you may lose the opportunity to receive a settlement if you don't act quickly. This is due to a statute of limitations that only gives you one year to sue.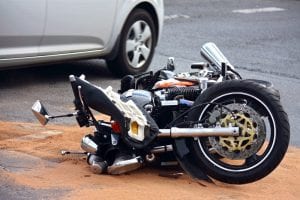 You should also know that it's possible to sue virtually any other government agency that causes a motorcycle accident. This might include a police department, an ambulance service, a USPS truck, a garbage truck, or even a federal vehicle owned by agencies like the DHS or the ICE. 
Where Can I Find a Qualified Motorcycle Accident Lawyer in Memphis?
If you've been searching for Memphis motorcycle accident lawyers, there are many legal professionals waiting to assist you. These Tennessee motorcycle accident lawyers can guide you towards a fair settlement that you can use to pay your various damages. These might include medical expenses, missed wages, emotional distress, and much more. With motorcycle accident lawyers at your side, you can even hold government agencies accountable for negligence. Book your consultation with qualified accident lawyers today to get started. 
Sources:
https://www.localmemphis.com/article/news/local/memphis-fire-truck-crash-motorcycle/522-033c7332-f495-44b4-991a-b5ac7e7796a2
https://www.mtas.tennessee.edu/knowledgebase/municipal-and-personal-liability-under-tennessee-tort-liability-act-made-simple
If you have further questions about this article or legal concerns call 800-672-3103.