If you cannot locate the person responsible for causing your crash, it becomes very difficult to file lawsuits and receive compensation.
---
It's bad enough to suffer an accident while riding your motorcycle in San Diego. But what happens if the driver responsible for causing the accident flees the scene? These hit-and-run motorcycle accidents can be especially frustrating for injured victims, as they are often left with few options to pursue justice and fair settlements. Not only is fleeing the scene of an accident illegal, but it can also make it more difficult for victims to file lawsuits and pay for things like medical expenses, missed wages, and emotional distress. So how can you sue if you were the victim of a hit-and-run motorcycle crash in San Diego?
An Example of a Hit-and-Run Motorcycle Accident in San Diego
On December 8th, it was reported that a woman was searching for the driver that killed her husband in a hit-and-run crash. Her husband was riding her motorcycle on December 2nd when he lost control and hit a concrete wall at high speed. After being thrown from his bike, he ended up in the middle of the road. It was at this moment that another vehicle struck him and killed him. This driver allegedly sped away from the scene, never to be seen again. 
Authorities believe that the negligent driver was operating a Toyota Camry, but there is very little additional information to go on. Investigators are reaching out to the public for anyone who can share tips. The deceased victim is survived by his wife and three children, and these family members will likely struggle to make ends meet when faced with funeral costs, missed wages, and more. They have started a GoFundMe page, but it is unclear whether they will raise enough money to survive. 
Can You Still Sue After a Hit-and-Run?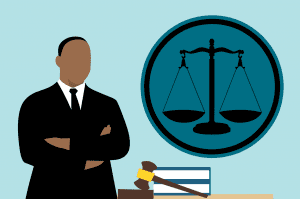 California is an "at-fault" or "tort" state, which means that you must hold negligent parties liable if you want to receive compensation for your injuries. If you cannot locate the person responsible for causing your crash, it becomes very difficult to file lawsuits and receive compensation. That being said, police investigators are usually very adept at tracking down hit-and-run culprits. Many of these negligent drivers eventually turn themselves in. Even if you cannot locate the negligent driver that caused your crash, you may still have the ability to turn to your own insurance policy for compensation. Speak to your lawyers for more options. 
Where Can I Find a Qualified Motorcycle Accident Lawyer in San Diego?
If you've been searching for San Diego motorcycle accident lawyers, have no fear: There are plenty of California motorcycle accident lawyers in your local area. Reach out to one of these motorcycle accident lawyers, and you can immediately get started with an effective action plan as you try to get the compensation you deserve. The statute of limitations can prevent you from suing if you wait too long, so it's best to book your consultation with accident lawyers as soon as possible. 
Sources:
https://www.10news.com/news/local-news/lakeside-father-of-3-killed-in-hit-and-run-motorcycle-crash
https://wallethub.com/answers/ci/is-california-a-no-fault-state-2140686455/
If you have further questions about this article or legal concerns call 800-672-3103