The government says companies like Land of Lincoln should never expected their heavily discounted insurance premiums to be propped up by taxpayer dollars.
---
The U.S. Supreme Court is set to hear arguments by Land of Lincoln and a coalition of other health insurance companies, all of which claim they struggled or collapsed as a consequence of Obamacare.
According to the Chicago Tribune, Land of Lincoln dissolved in 2016. Its implosion left nearly 50,000 Illinois residents without health coverage.
For years, Land of Lincoln has claimed that it went out of business because of the Affordable Care Act. Under the act's provision, insurers were sometimes owed risk corridor payments. The payments were meant to offset potential financial losses in the tumultuous, uncertain years following Obamacare's initial implementation.
However, and as the Tribune reports, Congress later passed bills limiting the amount of money insurers could receive.
To recoup its losses, Land of Lincoln launched a lawsuit against the federal government in 2016. The company claims it's owed $70 million in absentee risk corridor payments.
Since it was expecting federal compensation, Land of Lincoln purportedly set it rates lower than it otherwise would have. But Republicans—led by Florida Sen. Marco Rubio, who likened corridor payments to "bailouts"—pressed the Affordable Care Act's risk provisions to be budget-neutral. Insurers wound up receiving far less than they'd requested.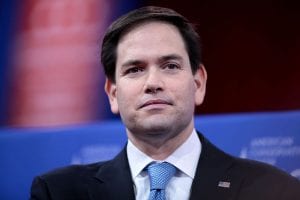 So, when the money never came through, small insurance companies like Land of Lincoln began falling apart.
"As a result of the Government's breach of its obligations, Land of Lincoln was ultimately driven into liquidation in 2016," attorneys for the since-dissolved company wrote in their petition to the Supreme Court. "More than 50,000 policyholders were left without health insurance in October of the coverage year, and many forced to endure additional healthcare expenses."
The Chicago Tribune notes that, along with losing coverage, many Land of Lincoln customers faced additional financial hurdles—many who were successful in obtaining new insurance effectively had their deductibles reset.
So far, two lower courts have ruled for Washington.
But a flurry of lawsuits are still pending against the Affordable Care Act and the damage it's supposedly wrought upon insurance companies.
Insurers have sued the Department of Health and Human Services, for instance, hoping to win back losses or receive long-promised payments. If they're successful, they could win more than $12 billion in recompense.
But the federal government isn't without defense.
Attorneys have been keen to point out an obvious point: that private insurers shouldn't have set rates on Obamacare exchanges with the expectation the expectation their prices cuts would be subsidized by taxpayers.
"It is more probable that insurers like petitioners elected to sell plans on the Exchanges as a result of the powerful business incentives they had to do so," the government wrote in a brief. "Neither Congress nor [the U.S. Department of Health and Human Services] made any contractual commitment to make subsidy payments to petitioners in excess of funds Congress appropriated."
Sources
Supreme Court to consider $12 billion lawsuit over Obamacare payments to health insurance companies
U.S. Supreme Court will hear case over the collapse of health insurer Land of Lincoln