Motel 6 recently agreed to settle a class-action lawsuit for $10 million over claims it handed over guest names to ICE agents.
---
Earlier this week, Motel 6, a popular budget-friendly hotel chain, agreed to settle a class-action lawsuit for $10 million. The suit was originally filed against the hotel chain over allegations it "routinely provided guest lists from properties in Arizona to U.S. Immigration and Customs Enforcement (ICE) agents." According to the proposed settlement, Motel 6 will not only cough up $10 million, but it must "abide by a three-year consent decree to not give guest information to immigration authorities without a warrant or subpoena and to provide training on the issue to workers."
When commenting on the settlement and the situation as a whole, a Motel 6 spokesman said:
"Motel 6 fully recognizes the seriousness of the situation and accepts full responsibility for both compensating those who were harmed and taking the necessary steps to ensure that we protect the privacy of our guests. Since this issue emerged, we've taken strong action to make sure a similar issue never happens again in the future."
One example of Motel 6 handing over guest names to ICE came when a husband and wife checked into one of the chains motels back on June 28, 2017. The temperatures were over 100 degrees that day in Phoenix and the couple was hoping to escape the heat. However, they were abruptly awoken the following morning by immigration agents and detained. Only two days later, the wife was deported to Mexico.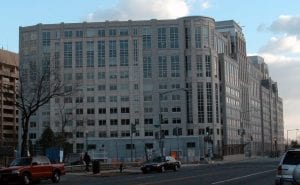 Incidents like this were common while Motel 6 was relaying names back to the immigration agency – an agency that has been hard at work carrying out President Trump's orders to get illegal immigration under control and secure the southern border. It's important to note, however, that actions like those carried out by Motel 6 violate state and federal statutes. It's also important to note that this isn't the first time the motel chain has been sued. In fact, the company was sued in the state of Washington by Attorney General Bob Ferguson after it opened its "doors to ICE after sharing its guest lists. Motel 6 has agreed to pay $12 million to settle those claims."
The lawsuit recently settled was originally filed in January 2018 by Mexican American Legal Defense and Educational Fund (MALDEF) on behalf of "Motel 6 guests with Latino names after the Phoenix New Times newspaper reported that the chain was providing their names to ICE at two of its properties in Arizona and six in Washington state."
Sources:
Motel 6 to pay $10M for sharing guest data with ICE agents