Supreme Court rules a plaintiff does not have to prove willful infringement to receive damages in trademark case.
---
Justice Neil M. Gorsuch, on behalf of the U.S. Supreme Court, wrote an opinion stating that a plaintiff in a trademark infringement case does not have to show purposeful infringement in order to receive a portion of the defendant's profits.  The court voted unanimously in the case of Romag Fasteners versus Fossil.
Gorsuch referenced the Lanham Act in the decision, also known as the Trademark Act of 1946, a federal act that concerns trademarks, service marks, and unfair competition that was signed into law by U.S. President Harry Truman.  The act allows for a plaintiff to be awarded a portion of the defendant's profits in an infringement case because actual damages tend to be particularly difficult to measure and this alternative provides the only meaningful solution for financial relief.  The court ruled, "The Lanham Act's wording does not support a willfulness requirement in suits for false or misleading use of trademarks."
Fossil, a maker of leather goods, was the subject of a lawsuit filed by Romag Fasteners claiming factories in China were making Fossil handbags using counterfeit Romag products.  The company produces magnetic fasteners for wallets and purses.  The plaintiff alleged "Fossil was doing little to stop it."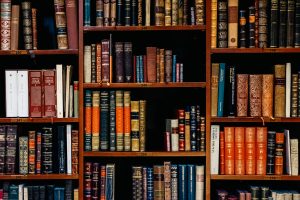 The Romag and Fossil feud had been ongoing since 2010 when Romag filed a complaint for both trademark and patent infringement along with a motion for a temporary restraining order and a preliminary injunction.  The district court granted the motion for a temporary restraining order.  Later, a jury returned a verdict for Romag, finding that Fossil had engaged in "patent and trademark infringement as well as unfair trade practices."
Following the win, Romag asked for attorney's fees under the Patent Act, the Lanham Act, and the Connecticut Unfair Trade Practices Act (CUTPA).  The district court granted fees under the Patent Act and the CUTPA, but not under the Lanham Act.  This caused both parties to appeal to the Federal Circuit.  Eventually, a judge dismissed the claim for profits because jurors did not find "willful infringement."  Although the bags were being sold overseas in a way that violated the agreement, there was no proof Fossil had any involvement in the decision to create the products with counterfeit fasteners using the Romag name.
Gorsuch said a defendant's mental state, or mens rea, is an important consideration under the Lanham Act in determining whether an award of profits is appropriate.  The opinion reads, "Fossil argues that equity courts historically required a showing of willfulness before authorizing a profits remedy in trademark disputes.  But this suggestion relies on the curious assumption that Congress intended to incorporate a willfulness requirement here obliquely while it prescribed mens rea conditions expressly elsewhere.  Nor is it likely that Congress meant to direct 'principles of equity' – a term more naturally suggesting fundamental rules that apply more systematically across claims and practice areas – to a narrow rule about a profits remedy within trademark law."
The decision continues, "Even crediting Fossil's assumption, all that can be said with certainty is that Pre-Lanham Act case law supports the ordinary principle that a defendant's mental state is relevant to assigning an appropriate remedy.  The place for reconciling the competing and incommensurable policy goals advanced by the parties is before policymakers."
Gorsuch contended, "But acknowledging that much is a far cry from insisting on the inflexible precondition to recovery Fossil advances."  Justice Samuel A. Alito Jr. wrote a concurring opinion with Justices Stephen G. Breyer and Elena Kagan, agreeing that willfulness is "a highly important consideration in awarding profits" in such suits "but not an absolute precondition."  Justice Sonia Sotomayor also concurred.
Sources:
Supreme Court to Settle Standard for Obtaining Trademark Infringer's Profits
Supreme Court rules willful infringement isn't required to award profits in trademark cases