Swatting Con Artist Behind Dozens of False Alarms
---
The Los Angeles Police Department is in the middle of investigating a series of hoaxes they believe to be connected to Tyler Barriss.  Investigators feel the man was involved in a swatting incident that ended up leading to the shooting death of another individual nearly 1,400 miles away in Wichita, Kansas, as well as numerous other false calls and similar hoaxes over the past year.
Swatting is described as making a false police report, typically involving a violent crime, in order to deploy a SWAT team and other law enforcement agents to a specific location.  A warrant was issued last week with the goal of making Barriss travel to Kansas to face a felony false alarm charge.
SWAT officers in Kansas thought 28-year-old Andrew Finch called 911 having shot his father and was holding his wife and young son at gunpoint.  An officer ended up shooting and killing the man on Dec. 28th after Finch moved his hand to his waistband.  Andrew was unarmed.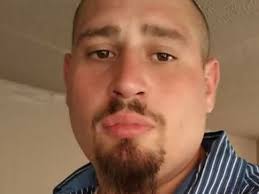 In response to the mistakenly killing, Finch's mother, Lisa Finch, wrote a letter Mayor Jeff Longwell, police Chief Gordon Ramsay, and other city officials, stating, "It goes without saying that our family is devastated by what has happened.  What cannot go without saying is why Wichita City leadership is compounding our grief and sorrow, by keeping my son from us?  Please let me see my son's lifeless body.  I want to hold him and say goodbye.  Please immediately return his body to us."  The letter also asked when officials would return the front door, a computer, two cellphones, a video game, and other belongings that were seized from the home.   The family is hoping the officer responsible for taking Andrew's life will be charged with a crime.
Andrew Stroth, a Chicago-based civil rights attorney who is representing Finch's family, also criticized the actions of officers that night, saying, "Swatting is not new.  Prank calling is not new. These officers should be equipped to handle these situations."
Neal Katyal, former acting solicitor general of the U.S. and a professor at the Georgetown University Law Center, added, "The law hasn't totally caught up to this type of thing, which is obviously not just a prank gone awry but something that is really despicable behavior and diverting…some of our nation's most important kind of first responders' assets away from serious crimes and to something else."
In May 2016, Barriss was sentenced to nearly three years in jail after he pleaded no contest to making a false bomb threat.  He was released one year ago, in January.  Just a day later, the man was arrested for violating a protective order and spend another seven months in jail.
Glendale, California, Police Sergeant Daniel Suttles said Barriss was no doubt behind at least two dozen more bomb threats, including those that led to an elementary school and television station to be completely evacuated.  "He knows exactly what to say," according to Suttles.  "He knows what a 911 operator will ask and is convincing."
Sources:
Family of 'swatting' victim wants Kansas officer charged
Suspect faces charge in 'swatting' death; ex-solicitor general says laws must catch up to behavior