Long-time television anchor was let go for allegedly making a racist comment on air and upsetting viewers.
---
Baltimore television station WJZ-TV has let go female anchor, Mary Bubala, after she received criticism for a question she posed about the gender and race of the city's past three mayors.  Bubala asked a professor an on-air question about Catherine Pugh, the former mayor who resigned on May 2 amid a scandal involving children's books that she wrote.
"We've had three female, African American mayors in a row," Bubala said while speaking with Loyola University Maryland professor Karsonya Whitehead. "They were all passionate public servants.  Two resigned, though.  Is this a signal that a different kind of leadership is needed to move Baltimore City forward?"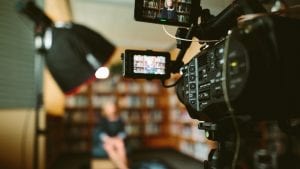 The question drew backlash, including commentary from the Baltimore Association of Black Journalists (BABJ) and one of its former presidents, Nicki Mayo.  Mayo posted the video of the interview on Twitter.
"I'm not even sure I want to hear the excuse for this.  I'm cringing and cursing," he said.
The BABJ issued a statement indicating the comment was clearly racist and sexist, demanding an apology be administered on air, "in the same fashion that the damaging question was delivered."
"The question implies race and gender are qualifiers in one's ability to lead while also demonizing African Americans and women as poor leaders," the association said. "We feel certain Bubala would not have asked this same question of white male leadership."
Bubala apologized on Twitter, responding in part, "during a live interview, I asked a question that did not come out the way I intended."  She added she regretted the words she chose.
"I appreciate those who have contacted me to share how this has impacted them," she said. "I am devastated that the words I used portray me as someone that I know I am not.  I hope you allow me the opportunity to regain your trust."
Bubala said in a Facebook post that WJZ "was forced" to let her go, a decision that "saddened and shocked" her.  She continued, "I immediately apologized for any hurt I unintentionally caused.  I received immediate support from WJZ because they knew it was not in my heart to intentionally cause this kind of harm."
Bubala had spent the most of her 22-year career as an anchor for WJZ and insisted she asked to issue an on-air apology, but it was refused.
"I fully intend to fight to restore my reputation because I've invested my heart and soul in my work and my city," she said. "Thank you, Baltimore for all of your support during this difficult period of time.  It means so much to me."
The station removed the anchor's promotional page from its website and confirmed that Bubala was no longer an employee.  Audra L. Swain, vice president and general manager of the network, said, "The station apologizes to its viewers for her remarks."
Mayo said WJZ's decision does "little to nothing to remedy the greater problem" and that an apology is still owed to the people of Baltimore. "It's a ceremonial falling on the sword that continues to cut a hole in efforts for newsroom diversity and inclusion as well as working to build the public trust," Mayo said. "It took a weekend to respond to this I can only hope WJZ-TV management is reinforcing in-house that this is reprehensible and will not be tolerated."
Sources:
Baltimore TV anchor ousted after backlash to question about 'female, African American mayors'
Mary Bubala let go from WJZ-TV after question about race, gender and leadership of mayors