A Tennessee woman was recently served with a lawsuit accusing her of defamation for leaving of bad Yelp review online.
---
A woman in Tennessee was recently hit with a $25,000 lawsuit after she posted a negative review online about a doctor she visited last month. According to the suit, Kelly Beaver is accused of "defamation, libel and false light for her comments on Yelp regarding the services of Dr. Kaveer Nandigam from Nandigam Neurology in Murfreesboro."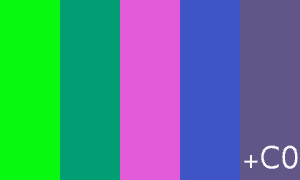 What did Beaver write in the review to warrant the suit, though? Well, according to the lawsuit, her review reads:
"This 'Dr's' behavior today was totally unprofessional and unethical to put it mildly. I will be reporting him to the State of TN Medical Review Board and be filing a formal complaint. How this guy is in business is beyond me. Since when did they start allowing Doctors, to throw a complete temper tantrum in front of Patients and slam things when they get upset? He does not belong in the medical field at all."
A resident of Wilson County, Beavers said she felt the need to write the review following a visit to the doctor. According to her, during an appointment where she accompanied her 67-year-old father, "the doctor became angry in the appointment when he noticed that she was recording on her phone, as she often does during medical visits." Beavers said, "Sometimes we all have things we forget, so that's why I record every doctor's visit. I want to make sure that I'm doing everything right. He literally snapped and demanded my phone."
It's important to note that Tennessee is a one-party consent state, which means that "as long as one person present in the conversation is aware of the recording and consents to it then permission is generally not required for any additional people." Despite that, Beavers claims "deleted the audio recording at the behest of the doctor." That didn't stop the office from calling her shortly after the appointment to "talk about what happened and informed her that phones were not allowed in the office."
The recent lawsuit filed by Nandigam Neurology against Beavers argues the review she wrote "contained false, disparaging, and misleading statements." When responding to the suit, Beavers said, "Just in shock, I can't believe it. They just don't want any negative reviews and they don't want people to talk about or give a bad review." For now, she plans to hire a lawyer and fight against the lawsuit.
Ken Paulson, who works for the Free Speech Center said people have to be careful about what they write in online reviews. He added:
"Don't state things you cannot back up. It's okay to say you didn't like this pizza or the anchovies were terrible because that's opinion, but you can't say they can't make this pizza without washing their hands. It's a difference in expressing an opinion and damaging a business or person.
Sources:
TENNESSEE WOMAN SUED FOR $25,000 AFTER POSTING NEGATIVE REVIEW OF DOCTOR ON YELP