The lawsuit alleges that many death row inmates have spent years–sometimes even decades–in solitary confinement.
---
A group of Texas death row prisoners have filed a lawsuit against the state, alleging that they are forced to live in unsanitary and inhumane conditions.
In their lawsuit, the inmates say that they are confined to small cells for anywhere between 22 and 24 hours per day, in violation of the state's own policies on how often they should be afforded recreation and social time.
On some days, the complaint claims, the inmates are allowed to shower outside for an hour.
However, staffing shortages often prevent the inmates from even being able to shower. Instead, they spend their days on hard metal beds, unable to even see the sky.
"The conditions on death row in Texas have been characterized as some of the most brutal death row conditions in the country. The plaintiffs in this case are seeking relief from conditions that have been described as torture," said Pieter Van Tol, an attorney representing the inmates.
The class action lawsuit, which seeks relief for 182 inmates held on death row, further alleges that prolonged solitary confinement "addresses no legitimate security or penological need, and serves no purpose but to heighten the mental anguish" of prisoners.
The Associated Press notes that one of the class members, 54-year-old Mark Robertson, has spent the past 31 years on death row, with 21 of those years served in solitary confinement.
Attorneys say that, since being placed in isolation, Robertson has faced mounting medical problems and has developed symptoms of post-traumatic stress disorder.
"Texas death row conditions have been described as the most inhumane in the country, and we obviously have a large death row population," said Houston-based attorney Catherine Bratic of the Hogan Lovells law firm.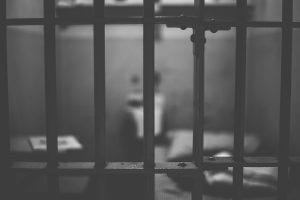 Hogan Lovells, which is litigating the case, was also involved in a successful Louisiana claim that secured better living conditions for Bayou State inmates.
As part of its settlement, Louisiana agreed to give condemned prisoners communal lunches, four hours of daily social time, and access to showers, telephones, and email.
The Texas lawsuit notes that, even though many death row prisoners have committed heinous crimes, the United States Constitution still affords them certain rights.
"That Plaintiffs and Class Members have been sentenced to death does not alone justify the harmful and arbitrary conditions of their confinement compared to other prisoners held in high security at the Allan B. Polunsky Unit, many of whom have been convicted of similar or even more violent crimes," the lawsuit states.
The complaint, which has yet to be assigned a judge, seeks a jury trial and unspecified damages.
Sources
Texas death row inmates sue over solitary confinement
Texas death row prisoners spend decades in solitary confinement. A lawsuit wants to end that "cruel" treatment.